Is Jumping On a Trampoline Good Exercise?
Did you know that jumping on a trampoline is 68% more effective than a half-hour jog? People usually think trampolines are just for kids, but that's not true. Adults can also use them and get numerous health benefits. If you don't believe us, check on the internet about the tools gymnasts and astronauts use for recovery (yes, trampolines). 
Trampolines are excellent tools for low-impact exercises, especially for adults that do not enjoy HIIT or other high-impact routines. 
Do you want to know more about the health benefits you can get while trampolining? Check the information below. You may end up buying Phoenix in-ground trampolines after that.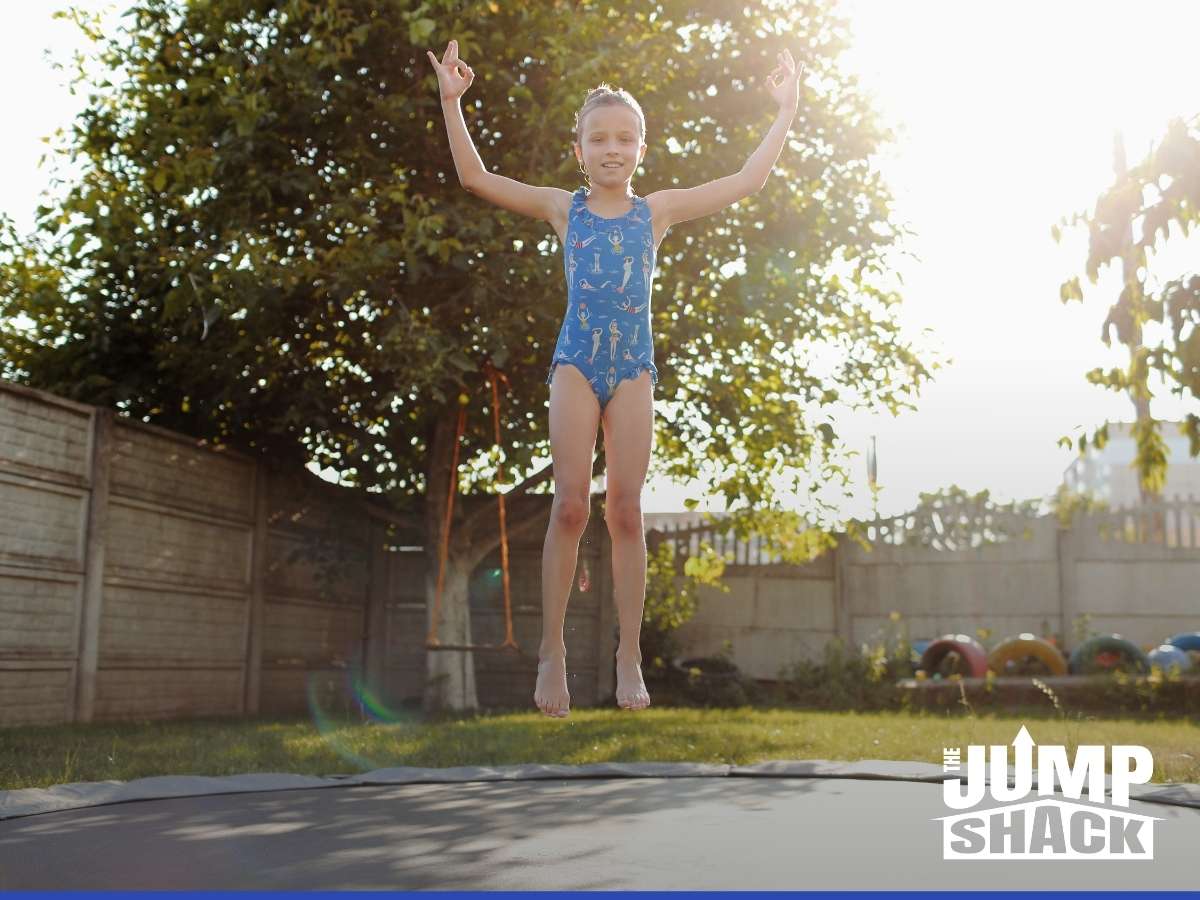 Are Trampoline Goods For Adults?
Yes, of course! Adults can benefit from jumping on a trampoline daily, and they only need a few minutes for it.
Jumping on the trampoline can elevate the heart rate, so it is an excellent cardio exercise. Instead of jumping rope or climbing stairs, you can jump on a trampoline to get the cardio your body needs.
Trampoline also strengthens the muscles that help the body to balance. In other words, you can improve your balance and overall gait by using the trampoline daily.
The best part of jumping on a trampoline is that you don't get bored! Trampolining is far more fun than running on a treadmill or doing high-intensity cardio workouts. Plus, you can see the results over time! 
As you can see, this artifact makes it easier for you to continue doing exercise than staying away from it. Better yet, you don't need to visit the gym!
Benefits Of Jumping On A Trampoline

Trampolines are super fun and easy to use. Plus, they offer many health benefits, including the following. 
1. An Excellent Low-Impact Exercise
Did you know that recovering athletes and adults with traumatic injuries use trampolines as a recovery tool? Many Gilbert in-ground trampolines are used for recovery and not for kids.
Jumping on a trampoline has a lower impact on your body than other workouts, including using the treadmill, trying a HIIT workout class, or running on hard concrete. 
Astronauts use trampolines to regain their bone mass and muscle when they return from space. So, you can now imagine how low-impact a trampoline is. 
2. You Can Do A Lot For Your Body In A Few Minutes

If you think you need to spend several hours on a trampoline to see results, think again. Jumping on a trampoline for 10 minutes burns the same calories as running on hard concrete for half an hour. Women burn an average of 9.4 calories per minute while jumping on a mini-trampoline, which is the equivalent of running 5 miles per hour…that's a lot!
Forget about visiting the gym 1 hour a day, 5 days per week. You can have a trampoline at home and spend a few minutes jumping. That can be enough for you to keep in shape and improve your overall wellbeing.
3. Improves Your Balance

Do you tend to be wobbly on your feet? Don't worry, using high-quality Mesa in-ground trampolines a few times per week can help you improve your balance. Thanks to the up-and-down motion, you can improve your fine motor skills and increase your body's balance when upright. 
If you are not a fan of Yoga, try using a trampoline. You don't need to stretch your body too much and you can still get more flexible! 
4. You Can Lose Weight

Best of all: you absolutely can lose weight when using a trampoline. As we previously mentioned, a 10-minute trampoline session burns the same amount of calories as running for 30 minutes. Therefore, you can burn up to 1000 calories per hour! 
You can take advantage of a trampoline to improve your metabolism and help your body process its nutrients efficiently. You will see the results over time, so you will probably end up collecting trampoline socks instead of running shoes. 
If you're struggling with high-impact workouts, weight lifting, or pilates, try jumping on the trampoline! You will probably like it. 
In-Ground Trampolines For Sale In Mesa

Are you ready to get an in-ground trampoline for your house? The Jump Shack offers the largest selection of Capital Play in-ground trampolines, manufactured with the highest quality in mind. Check our website to learn more about our trampolines and choose the best one for you! 

The Jump Shack
1528 W San Pedro St #4
Gilbert, AZ 85233
Tel: (800) 414-2001
Email: info@aztrampoline.com
Website: aztrampoline.com