A Buyer's Manual To A Capital Play In-Ground Trampoline
How To Choose The Safest In-Ground Trampoline In Arizona
An in-ground trampoline is a great addition to your backyard. With an in-ground trampoline, you can enjoy everything there is to love about a trampoline, but the jump area is lower to the ground, making it safer and easier to access. But just like with above-ground trampolines, there is a wide variety in the quality of in-ground trampolines available, and what you choose will have a big impact on your overall experience and safety.
Here are a few things you should look for when shopping for in-ground trampolines: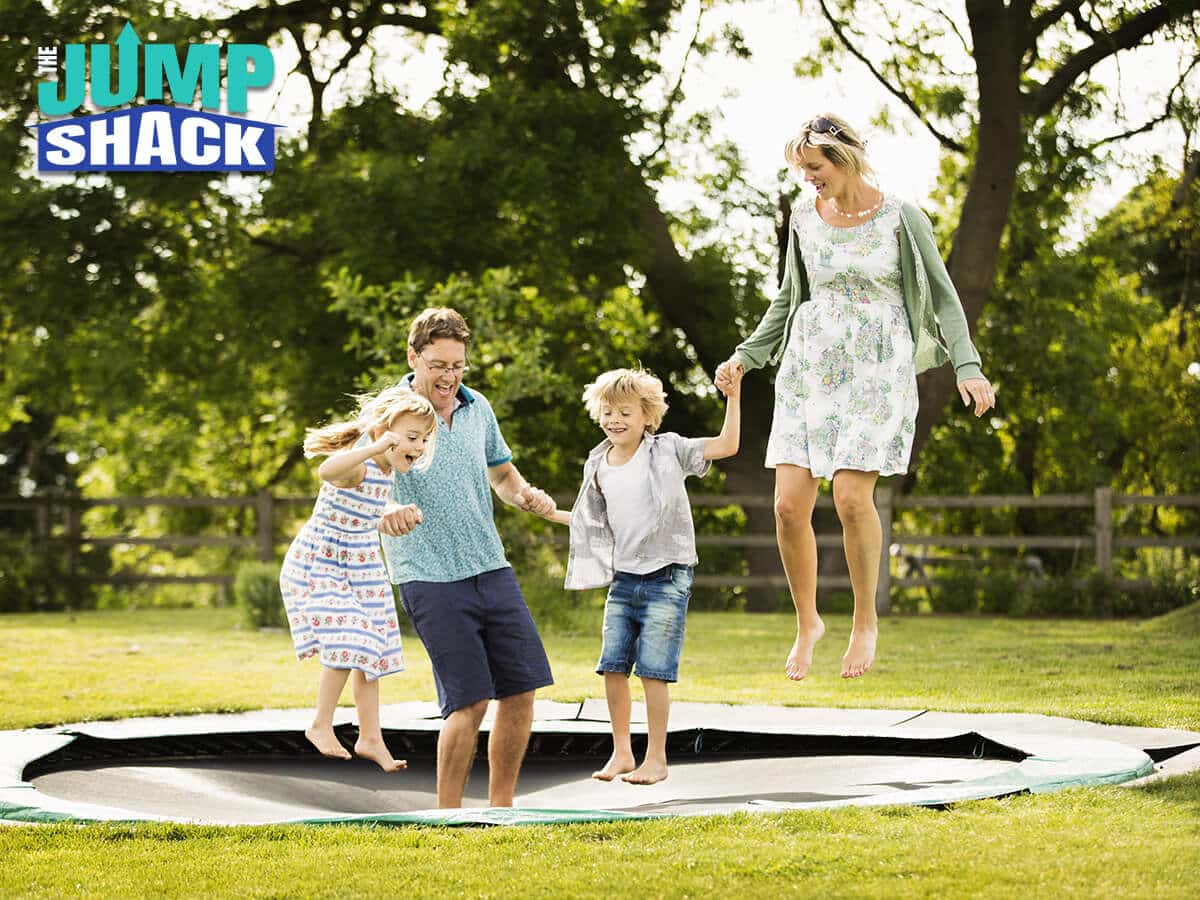 Strong Trampoline Frame
The quality of your in-ground trampoline frame will contribute to the safety of the trampoline, its longevity, and how you can use it. The stronger the frame, the safer your trampoline will be, the longer lifespan it will have, and the more people will be able to use it. The strongest frame you can get for in-ground trampolines is the double frame.
Look for trampolines that have a double frame with a retaining wall between the two frames. You'll get ultimate stability and rigidity for your trampoline, which will prevent ground collapse and ensure long-term performance.
Vented Trampoline Pads
Vented pads allow for free air flow around the trampoline, reducing the risk of problems like mold or moisture buildup that can lead to rot. Good airflow also leads to good bounce. Some trampolines have vent solutions that include holes in the jump mats, but these small holes can get clogged with wet leaves and other debris, and the weaker material can easily tear. Some trampolines have raised pads, but these pose a trip hazard.
The best solution for ventilation on in-ground trampolines is the vented pad. The vents are cut into thick padding that won't tear, and the holes are large enough not to get clogged.
Long Springs
Longer springs create a better bounce for your trampoline. Longer springs are also easier to install, have a longer lifespan, and are safer. You should look for springs that are at least 8 inches long for any trampoline that has an 8-foot diameter or for a rectangular shape of 10×6 foot or more.
Look for springs that have "commercial grade" strength to reduce the risk of over-stretching.
Strong Jump Mat
Even the best in-ground trampolines will wear down over time and have to be repaired or replaced. You can extend the life of your trampoline and enjoy great performance for years by looking for a model that has a strong jump mat. Look for commercial grade mats that have a polypropylene/permatron mat instead of a mesh mat. Look for multiple rows of stitching around the edge of the mat. That extra stitching will prevent the mat from tearing away from the rings and springs.
Also look at top-rated brands. You will find a lot of information online from previous customers sharing the experiences they've had with those products.
Choosing the right in-ground trampoline is a matter of choosing the right characteristics for the trampoline. You'll find plenty of in-ground trampolines for sale, but you'll have to look beyond design and price to find one that has the right components for your long-term enjoyment and safety. These tips will help you find a trampoline that will serve your family safely and reliably for years. If you have a trampoline that is starting to break down, you should look for these replacement parts to give the trampoline new life.
Contact Our In-Ground Trampoline Experts In Gilbert
The Jump Shack in Gilbert offers trampolines that have these components, and we sell the high-quality replacement parts that can upgrade and renew your current trampoline. We have a wide selection of some of the top-rated in-ground trampolines for sale from a variety of brands. We also sell replacement parts including in-ground trampoline nets, in-ground trampoline mats, and other in-ground trampoline accessories. Our friendly and knowledgeable associates will help you find the right trampoline for your family's needs or give you guidance about the best replacement parts. Check out our online catalog now, or give us a call to get expert guidance. We offer a limited warranty on our parts, and we offer guidance for trampoline installation or parts replacement. Call us today to talk with a Gilbert trampoline associate to learn more.

The Jump Shack
1528 W San Pedro St #4
Gilbert, AZ 85233
Tel: (800) 414-2001
Email: info@aztrampoline.com
Website: aztrampoline.com