Trampoline Safety, 6 Tips For Safe Fun
Gilbert's In-Ground Trampoline Retailers Give Safety Tips
An in-ground trampoline can offer hours of fun for your family and friends. It can be a center of entertainment for parties and playdates, or it can just give your children a place to get out some of their energy and to cure their boredom. 
By putting the trampoline in the ground, you also clear up some space in the backyard, and you don't have to worry about the trampoline cluttering your yard design. But like an above-ground trampoline, in-ground trampolines require some safety rules to minimize the risk of injury and ensure that everyone has fun. Here are some of the things you should do to make your in-ground trampoline safer: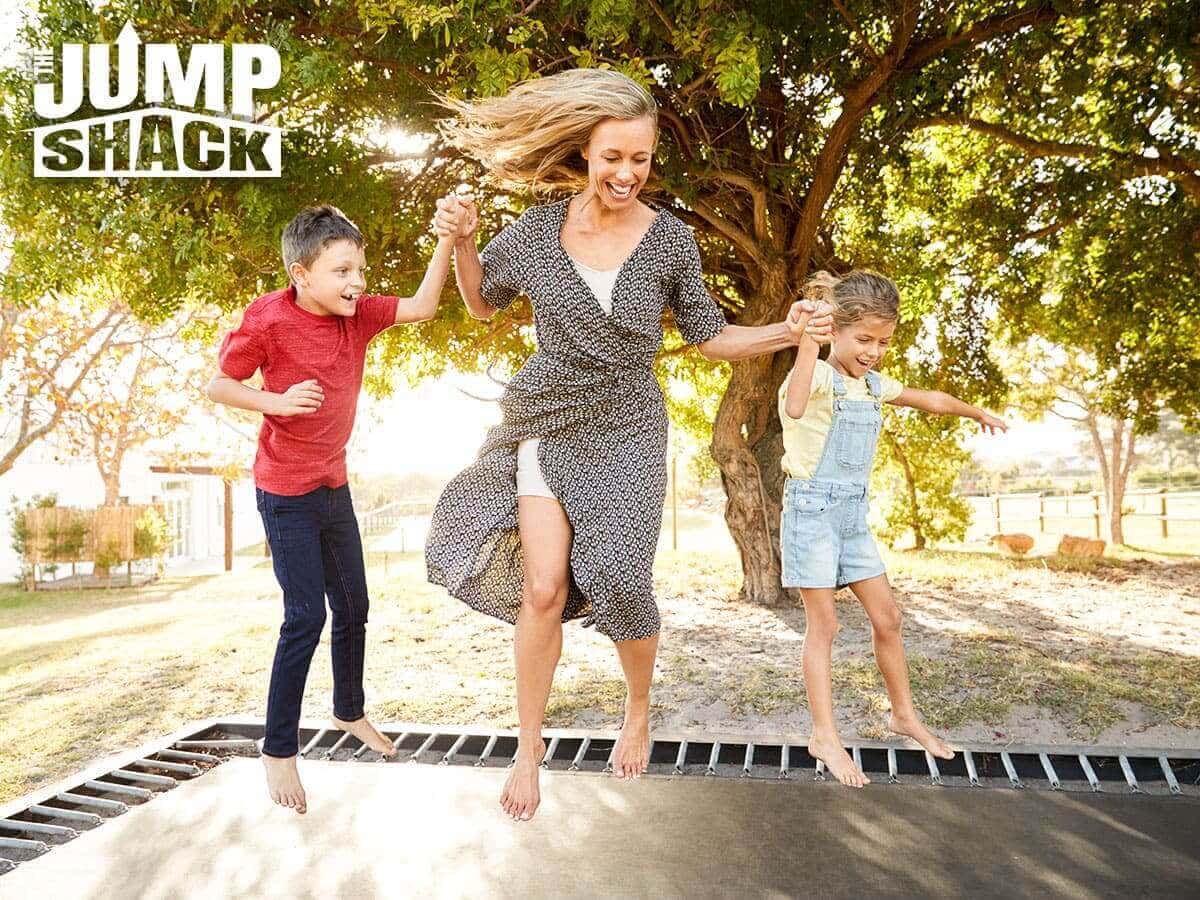 Install A Safety Net Or Trampoline Enclosure
Kids like to test the limits of how high they can jump, and they can get a little rowdy when jumping. Both can cause them to lose control and fall right outside the trampoline area – landing hard on the ground or some nearby item. That can end with broken bones or other serious injuries. 
In-ground trampoline nets are available that can provide a safe enclosure around the jumping zone. They'll keep kids in and reduce the risk of injury significantly. 
Only One Person Jumping At A Time To Avoid Injury
Put several kids on a trampoline, and they are going to look like balls being thrown around in a popper. They aren't going to jump up and down in a straight line, separated from each other. They are going to be bouncing around in chaos, often right into each other. That can lead to injury.
You can minimize risk by limiting jumpers to one at a time. 
Keep The Trampoline Clear
Ban sharp objects from the area, such as toys or yard tools. This could damage the trampoline components, and threaten your safety. Even the hard soles on sneakers can actually damage the trampoline – and they can hurt other people who might have jumped in unauthorized. Ask everyone to take off shoes before they jump.
Even Easy Trampoline Tricks Are Risky
Advanced jumpers may feel more confident to try out tricks like doing back flips or kicking while in the air. These tricks can easily lead to injury, so it's best to just stay safe and ban them. 
Supervise Children At All Times
Kids are impulsive, and they don't always do as they are told. (Shocking!) You may tell them that younger kids aren't allowed on the trampoline or that only one person at a time should jump, but that doesn't mean they are going to follow those instructions. Someone needs to supervise the trampoline at all times to ensure that safety rules are being followed. 
Maintain Or Find Replacement Trampoline Parts
In-ground trampolines need to be maintained, just like any other playground equipment or yard tools. The springs can get rusty, the net can pop a hole, and more. You need to perform regular maintenance, such as oiling the springs, to save you on future purchases of in-ground trampoline accessories and to ensure that the trampoline stays safe.
When it comes time to maintain or upgrade your in-ground trampoline, call The Jump Shack. We sell in-ground trampoline enclosures and in-ground trampoline accessories, including covers, mats, and springs. We are located in Gilbert and Mesa, but we ship to locations throughout Arizona and the country. We also sell high-quality in-ground trampolines if you are looking to add a fun and healthy activity to your family's home. You and your children can enjoy hours of jumping for fun and for improved health. Our in-ground trampolines are safe and easy to install. We offer a variety of shapes and sizes to suit your needs and to fit your backyard. Check out our online gallery, and call us if you have any questions or need help selecting your trampoline. 

The Jump Shack
1528 W San Pedro St #4
Gilbert, AZ 85233
Tel: (800) 414-2001
Email: info@aztrampoline.com
Website: aztrampoline.com