Top Reasons to Install an In-ground Trampoline in Spring
Spring is a wonderful season. As the cooler winter weather begins to shift to warmer days and plants begin to turn green, there's an excitement in the air. People's thoughts turn toward the end of the school year and summer vacations. Spring also happens to be the perfect time to install an Arizona in-ground trampoline! While you can't go wrong by treating your family to an in-ground trampoline any time of the year, there's several reasons why springtime is optimal.
The Ground is Softer for Excavation
While it's not generally recommended to DIY install your Gilbert in-ground trampoline with enclosure, it's a manageable weekend task if you decide to do it. One of the hardest parts of the installation job is digging out the hole. The difficulty of this task will depend upon your soil type. For example, sandy soil is easier than clay soil. However, regardless of what type of soil you have, you will be glad you chose to do your digging in the spring because the spring rains soften the ground and make it much easier to work with. It will be much harder to dig through if you wait until the end of a hot, dry Arizona summer.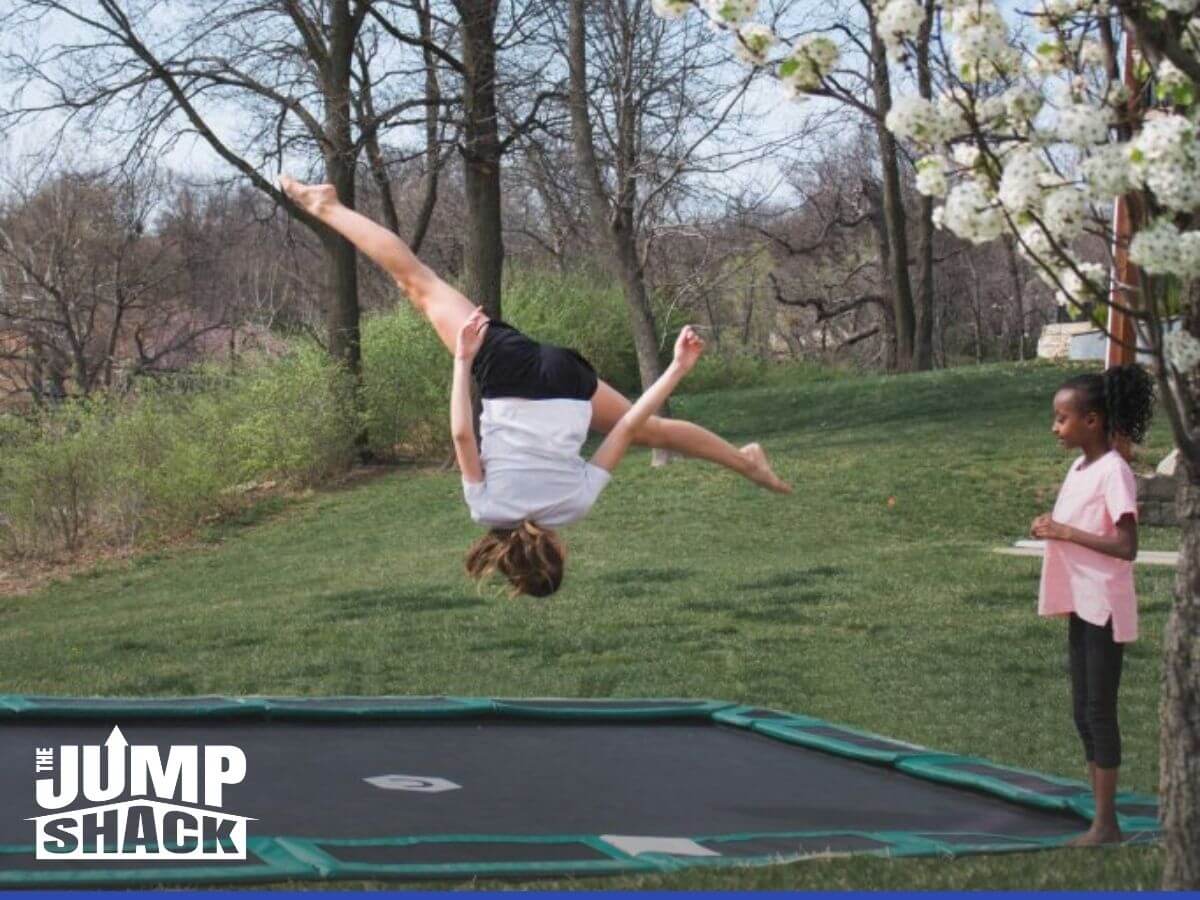 Cooler Temperatures Make the Labor Easier
Summer is the perfect time to sit in the shade with a glass of lemonade, or to jump into your backyard pool with the kids. However, it's not a great time for manual labor. In fact, too many hours digging in the hot summer sun can actually be dangerous, leaving you at risk of heat stroke or dehydration. If you want to DIY your Phoenix in-ground trampoline for sale, make the smart choice and get it done during a cooler season.
It's Easier to Schedule Your Professional Installation
If the thought of spending a Saturday digging a large hole in your backyard doesn't sound like your idea of a good time, spring is one of the best times to book a professional installation. This is because summer and winter are the prime time to get landscaping work done, so you'll end up waiting longer for your Arizona in-ground trampoline installation. Availability for professional installation is likely to be much more open in the springtime.
Get Your Kids Outside on Summer Vacation
Everyone wants their kids to spend time outside playing nicely with their siblings instead of sitting inside on their electronic devices. But it can be a challenge to make your kids actually want to do this. When you have your in-ground trampoline with Gilbert in-ground trampoline enclosure installed in the spring, it will be ready for your kids and their friends to enjoy all summer long. The physical activity will burn off their energy and help keep them fit and healthy. You may even want to join them!
It's Easier to Keep Clean than an Above Ground Trampoline
No more time spent crawling across a wet above-ground trampoline trying to clear off the leaves. When you install your Phoenix in-ground trampoline accessories, you'll find it's super easy to keep clean. Just brush it off with a soft broom and it's ready for play! You'll be able to enjoy your springtime with your family rather than constantly cleaning off your above ground trampoline.
It's a Fun Spring Project to Help You Get Ready for Summer
Getting an Arizona in-ground trampoline with enclosure installed in your backyard not only adds an exciting new piece of play equipment to your backyard, but will get you and your kids really looking forward to the coming summer months and the many hours of fun they will have on your new in-ground trampoline. You'll have so many reasons to spend more time outside in your yard and garden!
Make your home the center of summer fun for your kids and their friends with a Phoenix in-ground trampoline. Whether you DIY the installation or hire the pros to get it done for you, spring is the perfect time to add fun and activity to your backyard!
Quality In-Ground Trampolines for Sale in Gilbert
The Jump Shack offers only the best quality in-ground trampolines along with enclosures and other accessories to give you the best jumping experience. Our installation experts will do an excellent job from start to finish so you can kick back and enjoy your new trampoline without the work. If you're ready to add more fun to your backyard, stop by The Jump Shack or check out our website for online ordering.

The Jump Shack
1528 W San Pedro St #4
Gilbert, AZ 85233
Tel: (800) 414-2001
Email: info@aztrampoline.com
Website: aztrampoline.com