The Ultimate Guide On Trampoline Care & Maintenance
Does your trampoline still look new after two years? If yes, congratulations! You probably did a great job taking care of it. If not, don't worry, there are ways to take good care of it without spending too much time or effort.
Your trampoline should last for many years with meticulous care and maintenance. Some Gilbert in-ground trampoline might last longer than 20 years with proper supervision! 
In addition to providing numerous hours of entertainment for the kids, successful routine maintenance should help the trampoline endure longer. 
There are some things that you should never forget to check when taking care of the trampoline, even though they seem obvious. Below are some helpful tips to take care of your trampoline effectively.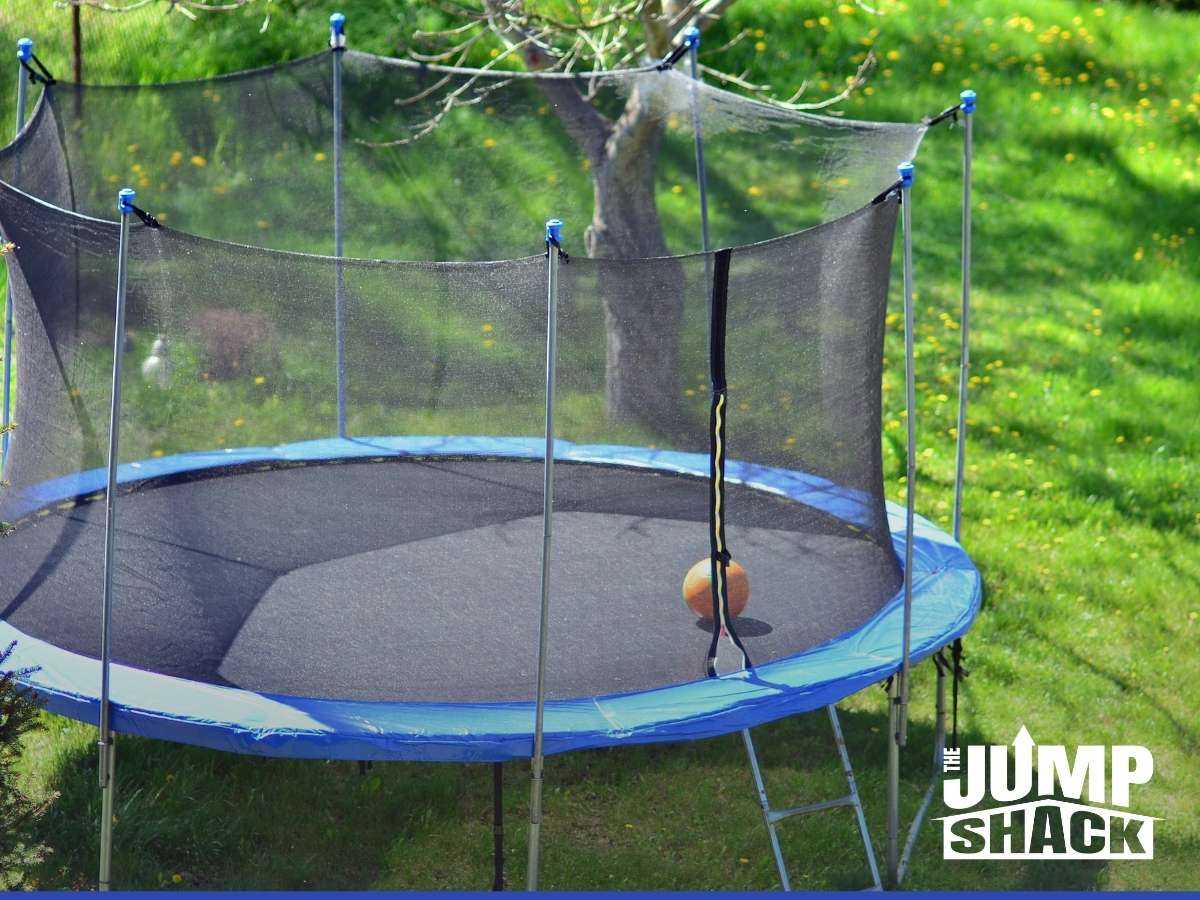 Taking Care Of Your Trampoline From External Elements

Here's a list of things you can do to protect your trampoline from each external elements like wind, bird poop, heat, etc.
Taking Care Of Your Trampoline From The Wind

Typically, trampolines are sturdy, somewhat heavy items used for outdoor play. However, if you get a decent strong breeze under the mat, you'll be surprised at how quickly your trampoline transforms into a sail. If the wind is powerful enough, it will change into a missile.
If not securely attached, a trampoline can soar through the air and harm your property, your neighbor's property, or even the freeway.
You must ensure that your trampoline remains firmly on the ground.
Whether there is a storm or a strong wind, anchoring your trampoline is the best method to keep it secure.
 in-ground trampolines in Arizona are another viable option to avoid any issues. 
Corkscrew or auger-style anchors are the best tools to secure a trampoline against strong winds. These require a lot of force to be removed.
How To Maintain Your Trampoline From The Rain
Despite being made for the outdoors, trampolines will still benefit from some weather protection. The biggest issue here is corrosion on the trampoline springs and structure.
Most high-quality trampolines are made of high-grade steel that has been hot-gal dipped. High-grade steel protects trampolines against oxidization and rust.
However, trampolines get scuffed up and nicked over time, exposing the metal.
It's crucial to address trampoline rust while it's still just surface rust. The best method for removing the red coating when surface rust is to use a wire brush. It will crumble to powder. After that, you can wipe the rust off with a cloth and spray the area with galvanizing zinc. 
How To Protect Your Trampoline From Bird Poops

Even though bird excrement is a common sight of the outdoors, it shouldn't be on your trampoline.
Unfortunately, bird poop is a big issue for many homeowners, especially for those with outdoor items, including Gilbert in-ground trampolines.
Bird excrement typically has harmful bacteria to your children's health, so you should get it cleaned up as soon as possible. After that, you should prevent birds from roosting on or next to your trampoline.
How To Protect Your Trampoline from Algae and Moss

Your trampoline may develop algae or moss on the mat, safety pads, and even the safety netting if it has been around for a while, especially if it has been in a wet, shaded place.
You can use a high-pressure washer or an algae-removal solution to clean your trampoline of moss and algae.
Taking Care Of Your Trampoline By Part
If you prefer to plan the maintenance by part, follow these recommendations. 
Trampoline Frame Care & Maintenance

As trampolines are used over time and exposed to many elements, two major concerns exist for their frames. One is that they can rust in the rain, and the other is that bolts can come free over time with heavy use.
Clean the trampoline frame with a moist cloth daily to maintain it. This will enable you to check for any signs of rust. If rust does develop, give it a good rubdown before spraying on galvanizing paint.
As for Arizona in-ground trampolines, pay attention to the mads and pads, which we'll mention below. 
Trampoline Pad Cleaning & Maintenance

The trampoline's pads are probably made of UV-resistant vinyl. Although UV-resistant vinyl performs reasonably well in the sun, it will eventually mildew in the shade or split in the heat.
Cover your trampoline pads with a vinyl protective barrier cream every two to three months to maintain them. This way, the pads won't dry out due to UV light.
Trampoline Mat Cleaning & Maintenance

To properly care for your backyard trampoline mat, you should start with a UV-protected mat. Otherwise, your mat will only survive 4-6 months.
You should keep the trampoline mat free of leaf debris, bird droppings, and algae to keep it in excellent condition. Additionally, you should check it regularly to ensure there are no tears or rips. 
Get A Mesa In-Ground Trampoline

If you were hesitant about buying a trampoline because you didn't know what the maintenance was like, now you know what to do. For more help with in-ground trampolines or any kind of trampoline for your backyard, contact The Jump Shack! We have plenty of products to make your backyard the perfect place for fun! 
The Jump Shack
1528 W San Pedro St #4
Gilbert, AZ 85233
Tel: (800) 414-2001
Email: info@aztrampoline.com
Website: aztrampoline.com