Trampoline Health Benefits That Will Improve Your Kid's Life
Is jumping off a trampoline good for kids? Can they jump higher after each bounce? Trampolining might be exactly what your family needs to boost your kid's energy or improve their health.
Trampolines are springy inflatable devices that let people jump high into the air. Children usually start using trampolines for fun, exercise, and sports. The question is whether they should keep jumping or stop doing it altogether.
 While jumping can be a great way for children to release endorphins, it also has many benefits associated with trampolining. Read this article to discover 8 of them before looking for in-ground trampolines in Arizona.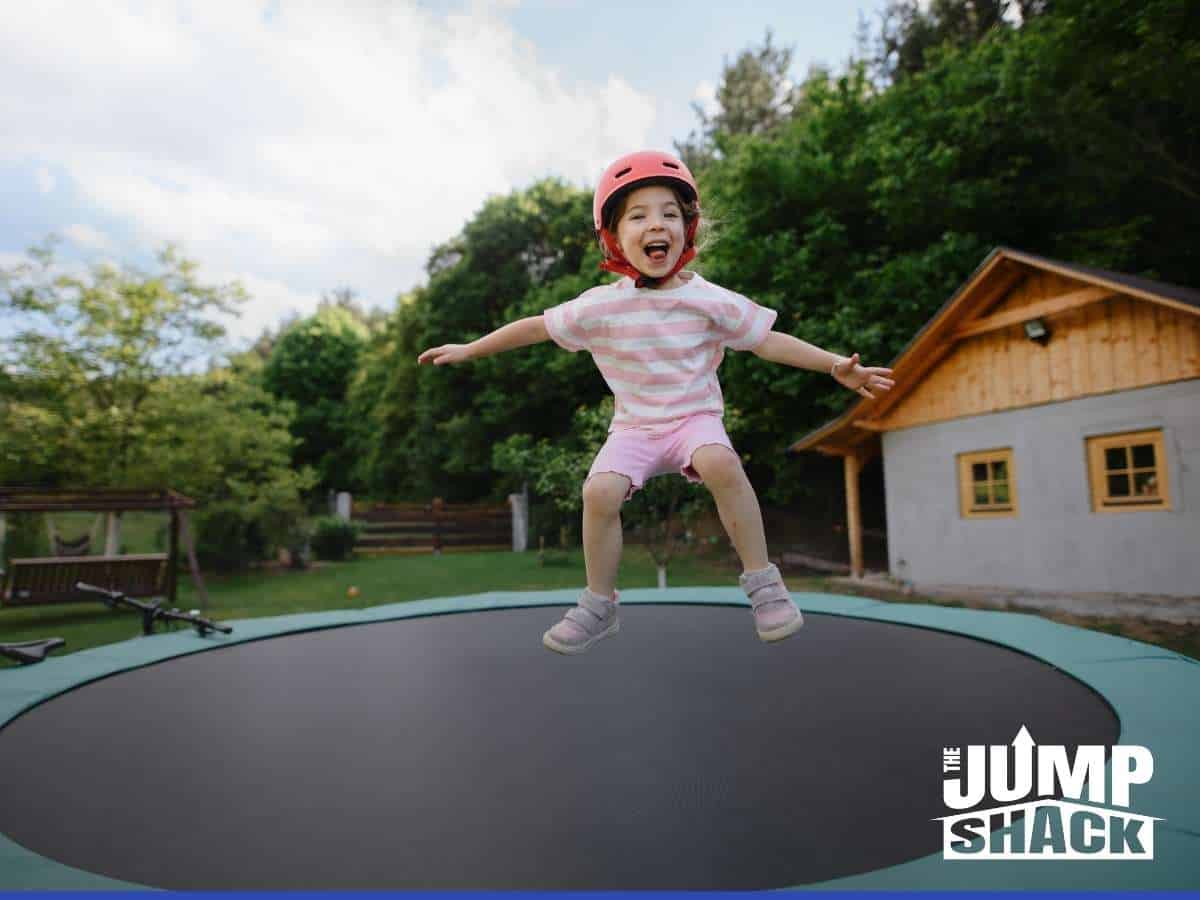 Trampolines Improve Heart Health

Your children have so much fun bouncing that they don't realize the benefits they are getting to their hearts! 
With only 10 minutes of bouncing, your heart rate increases. While bouncing, your muscles also get stronger, which is necessary to improve the cardiovascular system. In other words, jumping is excellent for taking care of the heart, so your kids will do so while using the trampoline. 
Higher Energy Levels
Your children carry more oxygen to their bodies through the bloodstream every time they bounce. This increases their energy levels almost immediately, making them feel more alert to other activities they do during the day. 
Encourage your kids to use the trampoline in the morning! It will give them more energy for the rest of the day. 
Motor Skills
You may not realize it, but trampolining takes a bit of coordination. Therefore, it improves your motor skills. It benefits kids because they can learn more about their center of balance. 
Jumping on a trampoline creates an equilibrated center of gravity, allowing kids to improve their bilateral movements.
The combination of jumping and balance maintenance help kids to improve their motor skills and balance.
In-ground Trampolines In Arizona Makes Everyone Happier
Jumping can make anyone happier. This exercise stimulates the release of endorphins while increasing blood circulation. Endorphins are commonly referred to as mood-enhancing hormones.
Jumping up and down on a trampoline is fun. It is an excellent activity for your kids to wind down after a busy day. Besides, the repetition of bouncing improves their sensory skills. 
Confidence Improvement

Trampolines are a great option to build kids' confidence, especially if they want to try new physical activities.
They can jump any way they like (there's no right or wrong when bouncing!), so they experience immediate success, increasing their courage and self-esteem. 
The Best Way To Improve Learning
Did you know that trampolines can help kids' ability to learn? That's right! They can improve kids' engagement in learning thanks to their calming and concentration effect.
Trampolines are an effective tool for learning regardless of the kid's age. Counting, jumping onto different shapes, or just following directions are some ways kids can learn while having fun. 
Recent studies have proved that physical activity can help kids to learn because it helps with their cognitive function. As you can guess, trampolining is included, so you should search for the best  Gilbert in-ground trampoline ASAP! 
There's even a trend called "exer-learning." It consists of combining exercise with learning. 
Stronger Immune System
Trampolining is also an excellent exercise to detoxify the body and improve the immune system. This exercise stimulates internal organs and pushes toxins out of cells through better lymphatic circulation.
The Best Way To Get A Breath Of Fresh Air
Trampolines keep children healthy by allowing them to be active. However, it also gets them out of the house, making them enjoy the fresh air.
Instead of inactive play inside the house, they can get their vitamin D in the sun while having fun! 
Trampolines offer many benefits for kids. Luckily, they have changed a lot through the years. Now they include safer options and smarter designs. Not to mention that there are more trampoline options today than there were decades ago! 
Are You Looking For The Best In-Ground Trampolines In Arizona?

Now that you know all the benefits trampolines have, it's time to choose one. You should focus on high-quality trampolines that guarantee your child's safety. Plus, the trampoline should be flexible enough to let your kid jump effortlessly.
The Jump Shack offers many in-ground trampolines with the highest quality and safety features. Plus, we also offer all the accessories you need to make your yard the best playful area for your children. Contact us now to learn more! 
The Jump Shack
1528 W San Pedro St #4
Gilbert, AZ 85233
Tel: (800) 414-2001
Email: info@aztrampoline.com
Website: aztrampoline.com