Why You Should Get A Built-In Trampoline For Your Backyard
Everyone gets excited about a trampoline! If you're wondering what kind of Gilbert backyard trampoline is right for your family, consider a built-in trampoline. Their innovative design offer many advantages over the traditional above ground models. Whether you're looking for stress relief, want to meet your health and fitness goals, or simply want to give your kids a fun and healthy activity that the whole family can enjoy, there are so many benefits to built-in trampolines!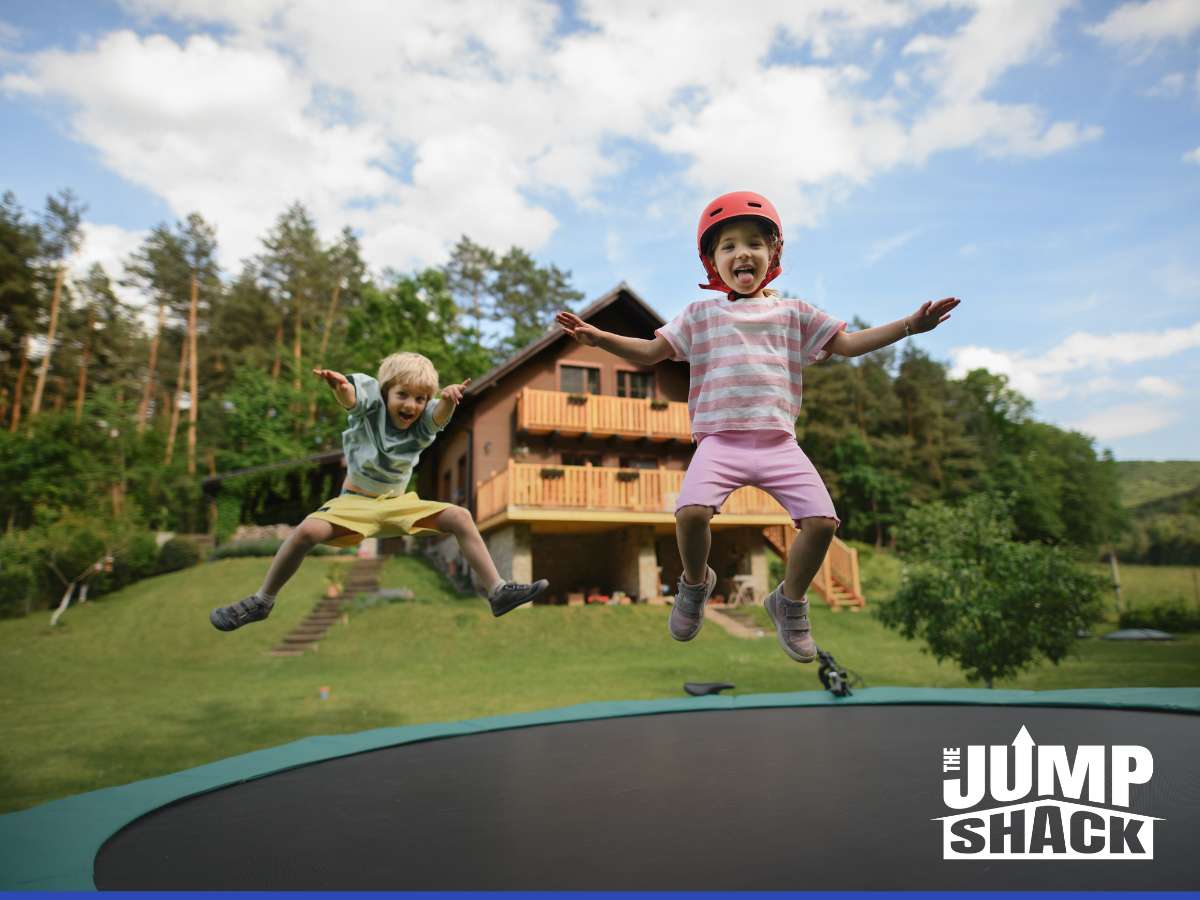 What Makes A Built-In Trampoline Different From An Above Ground Trampoline?

When people think about a trampoline, they typically imagine an above ground model where parents and kids jump together on a mat that is suspended a few feet above the ground with a supportive steel structure. A built-in trampoline uses many of the same elements in its design, but the majority of the trampoline components are under the ground in a specially designed hole with supported sides. The jumping mat is level with the ground around it.
Built-in trampolines, also known as inground trampolines, are available in rectangular and circular shapes of varying sizes. Because they are installed in the ground, they are much less prone to damage from wind or extreme weather while also looking better in your yard. Parents are often relieved to learn that built-in trampolines are much safer than above ground trampolines because there are no exposed springs and no risk of falling off. This makes Arizona built-in trampolines the best trampoline for your family!
The Benefit Of Built-In Trampolines
Built-in trampolines provide backyard fun for both kids and adults. The whole family can enjoy exercise to promote your health and fitness goals while also having a ton of fun together! Check out these advantages of a Phoenix built-in trampoline for your family:
Built-In Trampolines Provide Safety
Naturally, parents are concerned about the safety of their children. If you're worried about your kids falling off an above ground trampoline or being injured by exposed springs, a built-in trampoline is the right model for you! Metal frames and springs are the biggest risk factors when it comes to above ground models, but this risk is eliminated with a built-in model because the springs are securely covered and the frame is under the ground. You also won't need to worry about your kids falling off of the trampoline or the ladder because the mat is level with the ground. Everyone can step right on and off without risk of falling.
Pleasing Backyard Aesthetics
Above ground trampolines aren't known for being attractive. If you want your backyard to keep looking amazing, consider a Gilbert built-in backyard trampoline. Because the majority of the trampoline is underground, it will blend in perfectly without compromising your view. You can even choose a jumping mat color that coordinates with your home, or add landscaping around the trampoline to help it blend in even better.
Extremely Low Maintenance
Built-in trampolines require very little maintenance. Unlike with an above ground model, you won't need to worry about wind or extreme temperatures. Whether your region has high winds, harsh winters, or extremely hot summers, a quality built-in trampoline can handle it all! Since the trampoline structure is under ground, it won't blow away or risk damage to your home in a windstorm. This means your built-in trampoline will provide convenient fun in your backyard all year round with no extra work or maintenance.
Enjoy More Fun
The quality of a Phoenix built-in trampoline for your family makes all the difference in your jumping experience. With an in-ground trampoline, you get to enjoy all the fun without the risks of falling, and can enjoy peace of mind knowing that your trampoline is built to last. High quality jumping mats mean an even more enjoyable experience and better rebounding for the ultimate in jumping fun!
Take Advantage Of Multiple Health Benefits
Your new trampoline offers many health benefits for adults and children. You'll love that your kids are getting exercise and building their strength without even realizing it. And trampolines are great fun for adults, too! No more boring workouts or drudging through another long run – with a built-in trampoline, you can get plenty of exercise while having a great time with your family.
Discover The Top Selection Of Quality Built-In Trampolines
The Jump Shack is proud to offer the widest selection of the highest quality in-ground trampolines. If you're local to Arizona, you can visit our amazing showroom and get installation services. Otherwise, check out our website to see all we have to offer and enjoy fast, free shipping on all of our trampoline kits! Our friendly representatives are ready to help you explore the options and find the best built-in trampoline for your family! Get in touch with us today!
The Jump Shack
1528 W San Pedro St #4
Gilbert, AZ 85233
Tel: (800) 414-2001
Email: info@aztrampoline.com
Website: aztrampoline.com