4 Easy Exercises You Can Do On Your In-Ground Trampoline
Not only is an Arizona in-ground trampoline from Capitol Play loads of fun for every age, but it is also a great opportunity for exercise. Aside from the unbeatable entertainment value, our backyard trampolines at the Jump Shack are ideal for fitness and exercise routines. While your kids are napping or out on a playdate, take advantage of your durable, high-quality Gilbert in-ground trampoline with enclosure to knock out these four simple exercises and get a good workout in.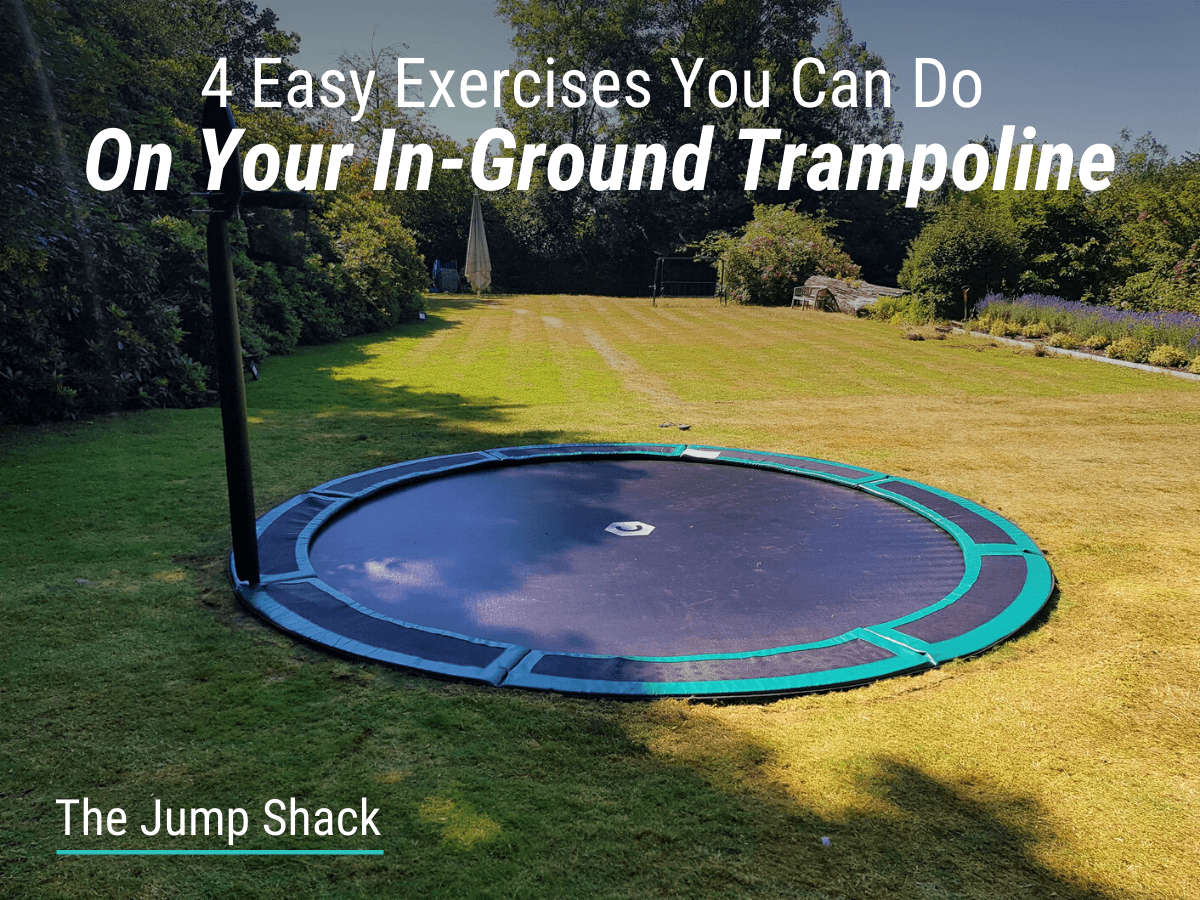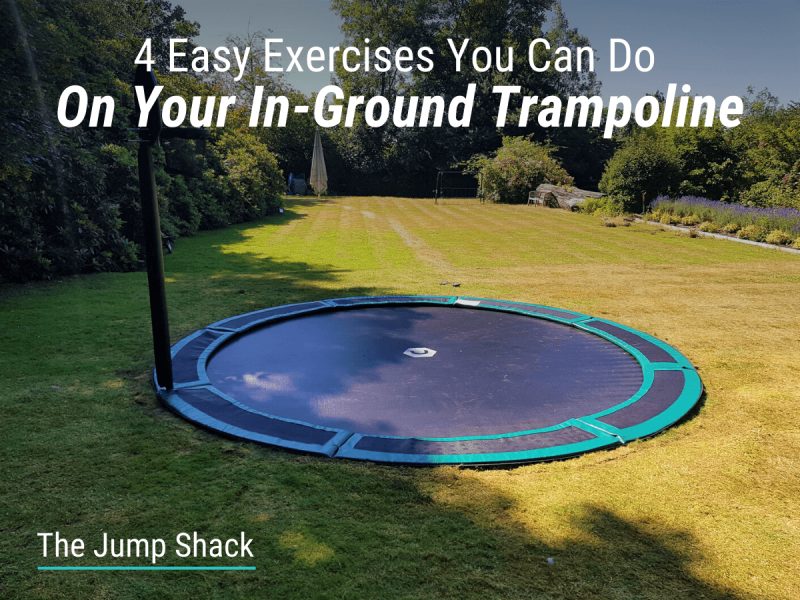 1 – SIMPLE BOUNCE
Do not underrate the value of a good bouncing session on your Gilbert in-ground trampoline mat! Experts say that a simple, vertical bouncing session does wonders for stimulating the lymph system in your body. Your lymph nodes are crucial for clearing waste from your muscles, fighting infections, and keeping your immune system strong and active. Additionally, simple bouncing is fantastic for toning muscles, enforcing a strong body core, and encouraging solid balance. The addition of a strong Gilbert in-ground trampoline net can offer a sense of security if you struggle with balance or the anxiety of falling off the trampoline.
2 – ADD AN EXTRA MOVE
This exercise is very similar to a basic bounce, but with extra twist. Once you get into a consistent jumping rhythm with good elevation, add a kick, air punch, spin, or even a flip at the height of your jump. This movement will help activate muscles not directly needed for jumping, and encourage extra blood flow. Be sure to only do a move you are fully comfortable practicing, and remove your Arizona in-ground trampoline cover before jumping extra high, to avoid any injury. Many people like to add upbeat music as well, to for an effective heart-pumping session.
3 – JUMP AND JOG
If you have invested in one of our high-quality Gilbert in-ground trampolines for sale at The Jump Shack, consider the Jump and Jog exercise to get your heart pumping and break a sweat. The benefits of this exercise are similar to regular jogging, but at a lower impact. To practice the Jogging Jump, start bouncing and continue doing so while increasing your spring. Once you get into a solid rhythm, begin "jogging" on a separate foot with each jump, and then lifting each knee high into the air as you elevate. Keep doing this as consistently and long as you can, and strive for as much airtime as possible.
This exercise will help build your leg muscles and overall balance, while adding some variety to avoid boredom. The lower impact of this exercise will be easier on your knees and joints, and help avoid injuries such as shin splints often received from regular jogging. Additionally, check out our available Arizona in-ground trampoline accessories as well to see if there are any that can be incorporated into your jumping routine for added benefits and muscle activity.
4 – ANTI GRAVITY
Lastly, as you are jumping and increasing your airtime, try to focus on the muscles necessary for landing and rebounding. Isolating the muscle groups used in jumping will raise your awareness and help orient your body in preparation for landing on the Arizona in-ground trampoline mat. Overall, practicing awareness of your body and muscles will help fine-tune your balance and encourage your body toward strength and resilience.
Remember that no matter what kind of jumping you do inside your Gilbert in-ground trampoline enclosure, it is beneficial and healthy for your body. Start small, with a couple repetitions and a timer, and slowly increase your jump time each day. As you get more comfortable with being on the trampoline and your muscles get stronger, start to add variety into your jumping routine and activate different muscles. The benefits are endless!
To learn more about the Capitol Play trampoline sizes and accessories available at The Jump Shack, visit one of our locations or give us a call. Our knowledgeable trampoline experts will help determine which size and shape trampoline will be the best fit for your entertainment needs and fitness goals, and can even offer advice about basic exercise routines and safety. With our incredible warranties and high-quality products, you will not be disappointed!
Published by:
The Jump Shack
1528 W San Pedro St #4
Gilbert, AZ 85233
Tel: (800) 414-2001
Email: info@aztrampoline.com
Website: aztrampoline.com