5 Incredible Perks of an In-Ground Trampoline Cover
There is no doubt about it: trampolines are an absolute blast. Whether it has a net or not, square or circle, installed in-ground or above-ground, all contribute to a good time. Because of this, when it comes to protecting your trampoline, a cover is an important feature that you will definitely want to add to your arsenal of Arizona in-ground trampoline accessories. Is it absolutely necessary? No, it is not. However, it can have a direct and lasting impact on the quality and longevity of your jump mat.
At The Jump Shack, our trampoline experts firmly believe in the protective attributes of a high-quality Arizona in-ground trampoline cover. From keeping it cleaner, to protecting it from the elements, investing in a Mesa in-ground trampoline cover will certainly not be a wasteful decision. Our professionals at The Jump Shack have compiled a list of five perks to having a cover over your mat. Consider keeping these in mind when deciding whether a trampoline cover is right for you.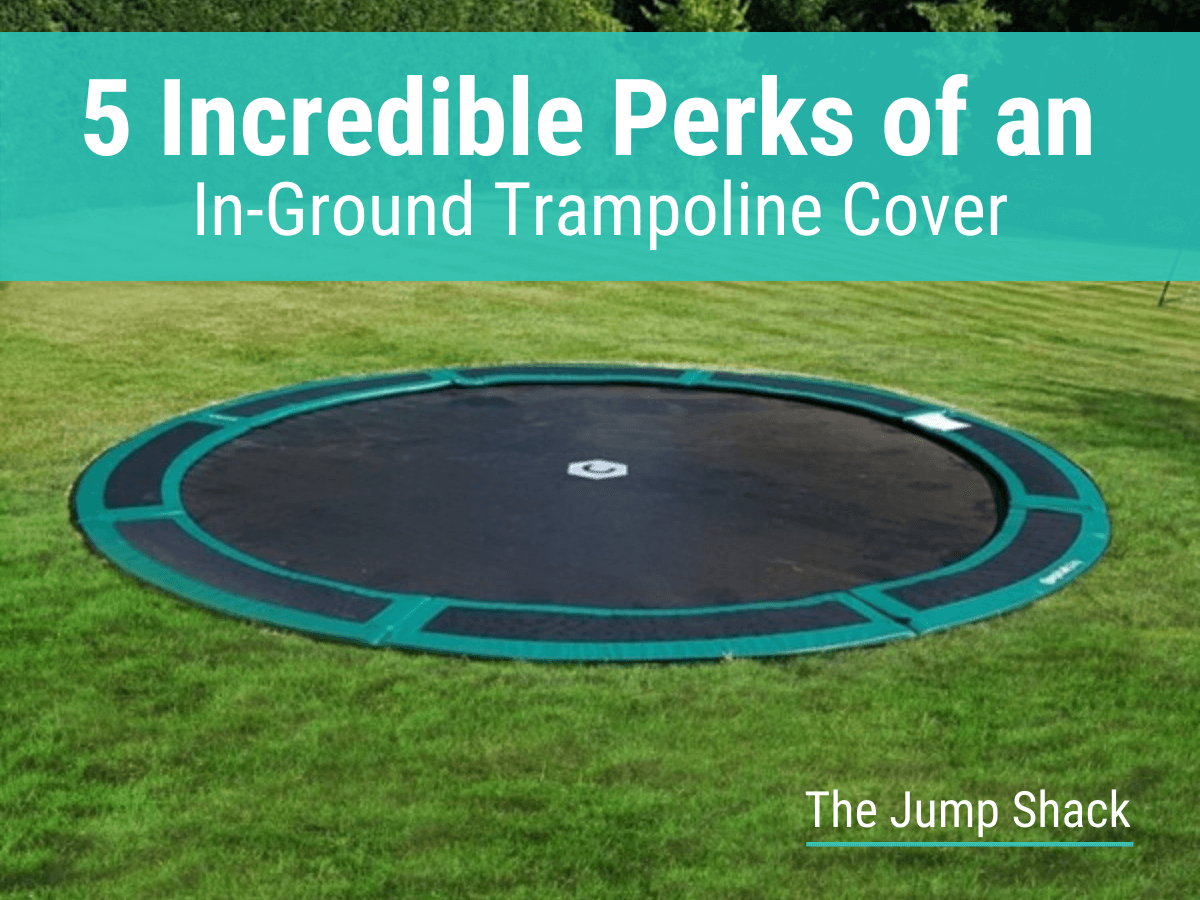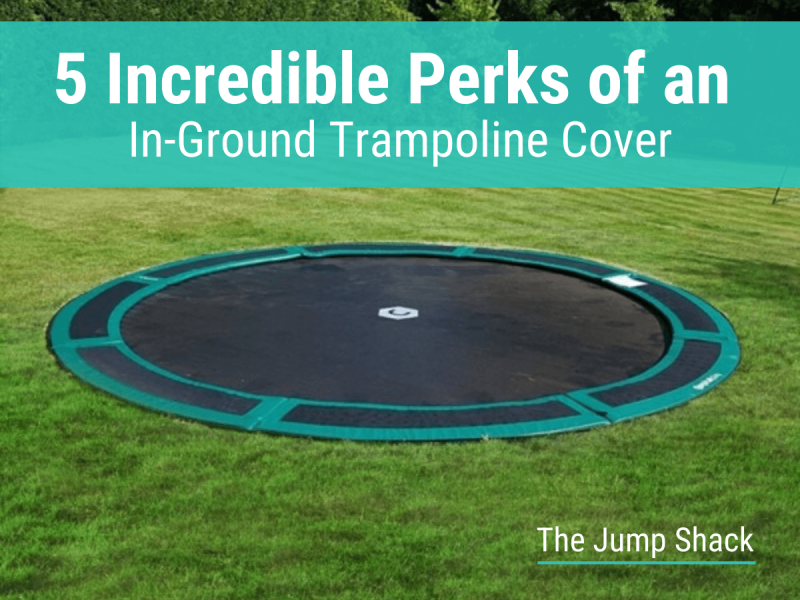 HOW WOULD A TRAMPOLINE COVER BENEFIT ME?
1.- Your trampoline mat is continually exposed to any and all weather elements.
2.- The mat is subject to bird poop, leaves, dead bugs, sticks, dirt, grass clippings, and other debris.
3.- The Gilbert in-ground trampoline faces fluctuating temperatures, rain, snow, ice, and intense summer sun – all of which can take a heavy toll on the integrity of the mat.
4.- A cover keeps the mat cleaner and a more consistent temperature.
5.- Ultimately you will have more time to jump because you will not be spending valuable time cleaning the mat before you can jump.
WHAT TYPE OF COVER DO I NEED?
1.- Choose an Arizona in-ground trampoline cover that is 100% weatherPROOF. While a weather-resistant mat may be more tempting due to its price tag, it will only deflect some moisture and keep debris off the mat. An actual weatherproof mat will not only keep all moisture and debris off, but it will also protect the Mesa in-ground trampoline mat from harmful UV rays and extreme temperature fluctuations.
2.- Make sure the cover you purchase is big enough to cover the springs as well. While they may already have spring protectors installed, these do not protect from the elements, and it will be worth the investment to get a larger cover capable of covering the entire trampoline.
3.- Remember that you get what you pay for! The cheaper the price tag, the lower the quality is likely to be. Take the time to do your research and invest in a higher-quality trampoline cover that will help extend the lifespan of your trampoline.
If you are still wondering whether a trampoline cover is right for you, speak with one of our experts at The Jump Shack. We have years of expertise in this area and will be able to point you in the right direction. The Jump Shack also carries a solid selection of trampoline covers in stock so you can see them in person and get a feel for their quality. Contact us today to find out more about covers for your in-ground trampoline!
Published by:
The Jump Shack
1528 W San Pedro St #4
Gilbert, AZ 85233
Tel: (800) 414-2001
Email: info@aztrampoline.com
Website: aztrampoline.com