How To Keep Water Out Of In-Ground Trampoline
There is no doubt that Arizona in-ground trampolines are the bomb for backyard entertainment and fun. Unfortunately, all the excitement will quickly come to an end if the Gilbert in-ground trampoline mat gets flooded with water due to poor drainage. Continue reading to learn what solutions our experts at The Jump Shack recommend for drainage underneath your in-ground trampoline with enclosure.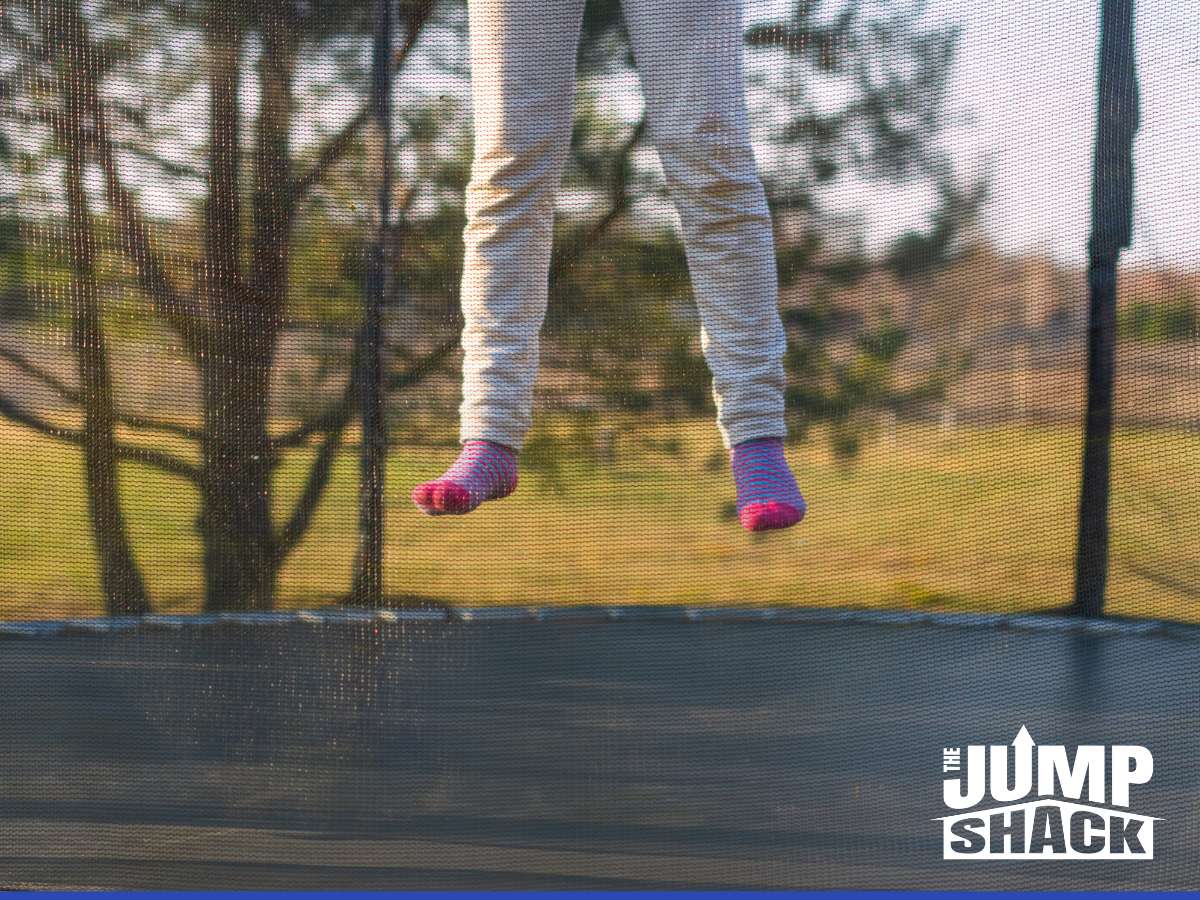 Do I Need A Drainage System?
Many customers may not realize that their trampoline hole really should not fill with water during monsoon season unless they have a very high water table, or their ground is non-porous clay. However, if you are still concerned about drainage and want to be certain your in-ground trampoline will not be flooded, there are a few options.
The best time to be proactive and install a drainage system is during your initial trampoline setup. If you have hired a professional installation team, simply ask them to address the drainage situation before installing the trampoline itself. But, if you have already fully installed your Gilbert in-ground trampoline parts, and drainage is an afterthought, it can still be addressed. Just remove the Mesa in-ground trampoline enclosure and mat, and the bottom of the hole is accessible.
Drainage For In-Ground Trampoline With A Simple Pump Solution
This is the easiest choice for drainage if you decided to wait and see if your trampoline hole would flood or not. It is a simple surface drainage pump, which can pump water out of the trampoline hole as needed. You will need an extension cord to connect the drainage pump to the nearest electrical outlet, insert the inflow hose into the trampoline hole, and put the opposite outflow end of the hose into your garden or ditch. Then turn the pump on, and it will suck water from the trampoline hole and drain it into a separate area.
Permanent Pump Solution For In-Ground Trampoline Drainage
This option is best utilized during initial installation. After you have purchased your Gilbert in-ground trampoline nets and accessories, dig the installation hole and then install your permanent drainage pump. It will be a submersible pump, similar to a sump pump in your home, and will be connected permanently to an electrical feed. You will need to dig a small trench for the cable and outlet hose to be led away from the trampoline hole.
There are two ways to activate the connection to your submersible pump. The first is to use a switch in your garage or wherever you have attached the electrical cable. The second option is to use a float switch. It becomes triggered when the water level rises and moves the switch into a vertical position, thus activating the electrical connection.
Drainpipe Solution For In-Ground Trampolines
A drainpipe is an extremely easy and effective drainage solution. You will simply need to dig a trench from the bottom of the trampoline hole and connect it to a nearby drainage ditch or garden area. Insert a 4" drainage pipe into the trench, and as water begins to fill the trampoline hole, it will quickly flow through the drainpipe away from the Gilbert in-ground trampoline cover. An added benefit of using this method is that there are no electrics or switches to mess with, just a pure and simple drain system.
The French Drain Method: Efficient Drainage Pit For In-Ground Trampolines
Another great way to drain your trampoline pit is the most common method to help carry water away. A drainage pit is dug at the bottom of the trampoline hole. The hole is approximately 2' x 2' x 2' and is filled with crushed rock. This is known as a French drain and is considered to be very effective for in-ground trampolines.
Contact Arizona's Leading In-Ground Trampoline Company!
If you are concerned about drainage solutions for your new Capital Play in-ground trampoline or have a current trampoline that tends to get flooded from rain, visit The Jump Shack to discuss your options. Our installation team is experienced and knowledgeable with both proactive and retrospective drainage solutions and can make sure your durable in-ground trampoline is well-protected from flooding. Contact us today to learn what drainage options are available to you!
The Jump Shack
1528 W San Pedro St #4
Gilbert, AZ 85233
Tel: (800) 414-2001
Email: info@aztrampoline.com
Website: aztrampoline.com