Maximizing Space with an Arizona In-Ground Trampoline
If you're considering an in-ground trampoline for a small backyard in Arizona, you're in the right place. This unique solution is an excellent way to enhance your limited space, transforming it into a multifunctional area for the entire family.
Moreover, an in-ground trampoline offers a sleek and modern look that doesn't compromise your yard's aesthetics. It integrates effortlessly with your existing landscape, preserving the natural beauty of your outdoor space while adding a fun and functional element.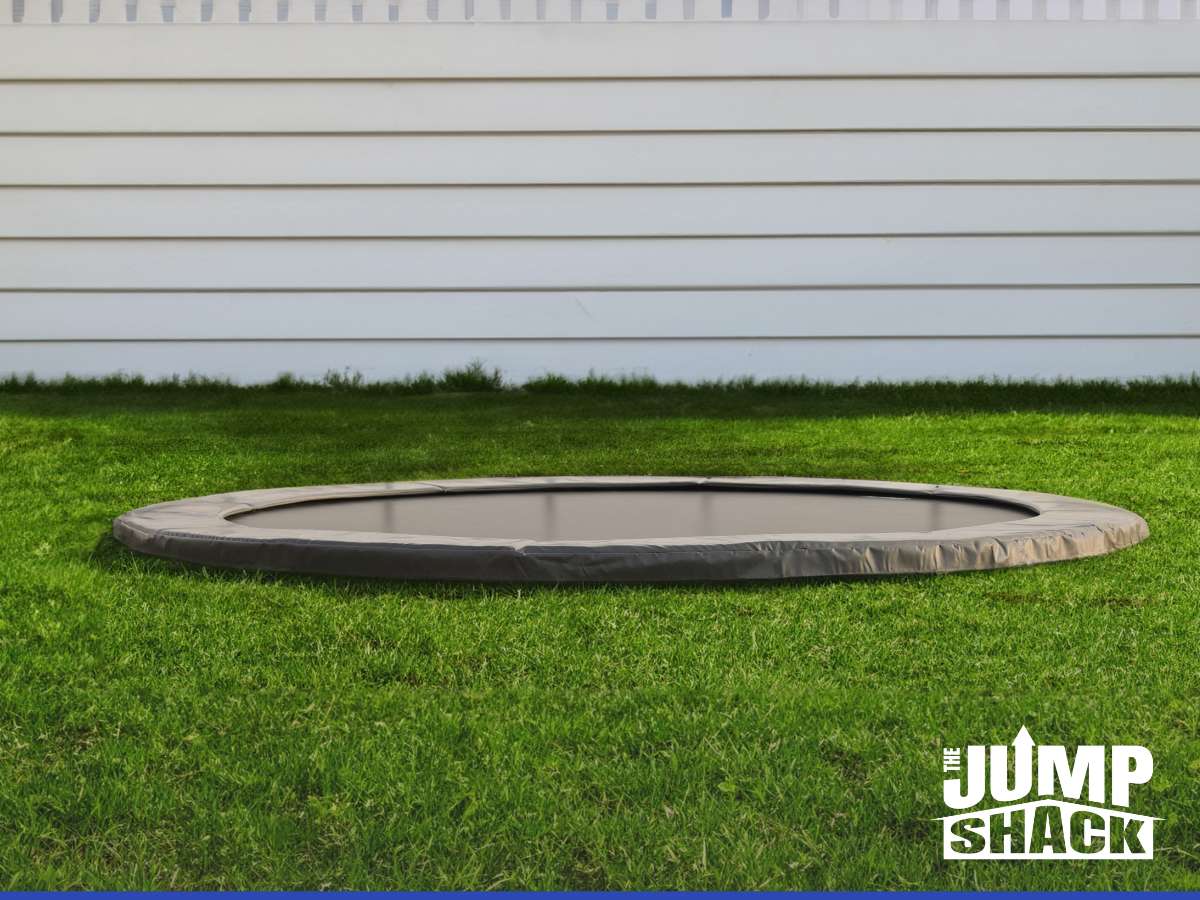 The Benefits of an Arizona In-Ground Trampoline for Small Spaces
A Phoenix in-ground trampoline brings numerous benefits to small yards:
It Maximizes Your Space
With an in-ground trampoline, creativity knows no bounds. Use it as a play area, exercise zone, or relaxation spot. The flexibility it offers can make your yard a cherished space for everyone.
It Blends with Any Landscape
As a yard trampoline that sits flush with the ground, a Phoenix in-ground trampoline becomes a natural extension of your landscape, enhancing the aesthetics without taking up valuable space.
Transforming Your Small Yard with an In-Ground Trampoline
An in-ground trampoline is more than a plaything; it's a transformative addition to any small yard. Surround your Phoenix in-ground trampoline with plants, add decorative lighting, or accessorize with cushions for an inviting atmosphere. Your yard will turn into an oasis for relaxation and recreation.
Choosing the right trampoline is essential. Phoenix in-ground trampolines are specifically designed to fit small spaces, and our variety of options ensures you'll find the perfect solution that complements your yard.
Where to Put Trampoline in Yard? Visit The Jump Shack Today!
Wondering where to put a trampoline in your yard? Explore the wide selection at The Jump Shack. Our experts will help you find the ideal small-yard trampoline solution that's safe, durable, and tailored to your needs.
Contact us today through our online form or call 800-414-2001 to learn more about our trampoline for small yard options!
The Jump Shack
1528 W San Pedro St #4
Gilbert, AZ 85233
Tel: (800) 414-2001
Email: info@aztrampoline.com
Website: www.aztrampoline.com