4 Ways to Enhance Backyard Activities with An In-Ground Trampoline
Nothing beats the endless fun from having a Gilbert in-ground trampoline in your backyard. From hours of fun for the neighborhood kids, to daily exercise routines for the adults, there is nothing like a in-ground trampoline with enclosure to boost morale and tone muscles. But don't stop there! Here are four ideas from the experts about how to get the most out of your trampoline.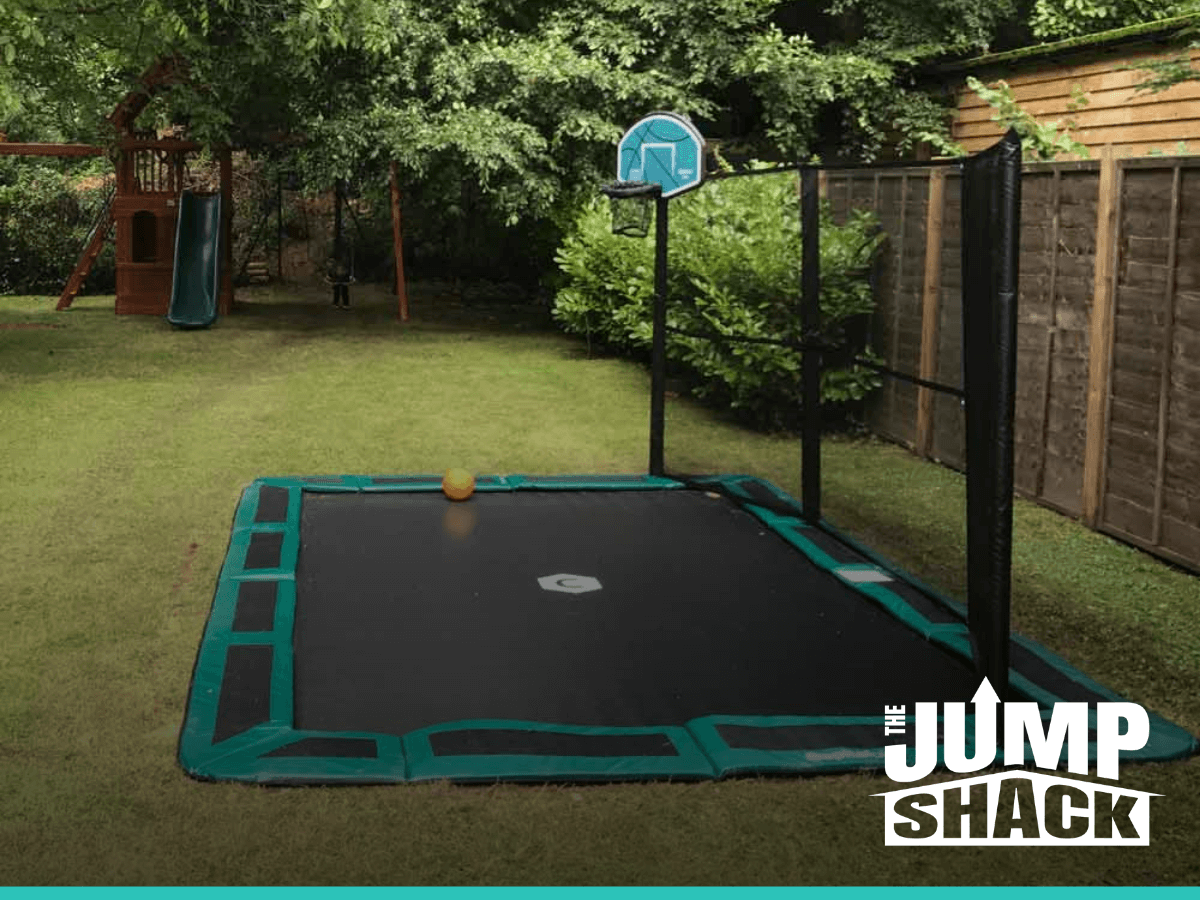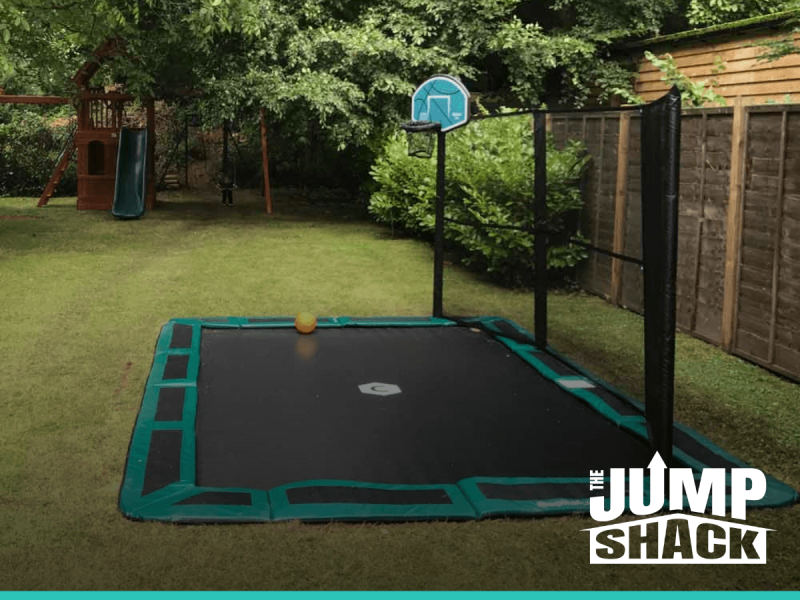 Water Activities
One of the most popular ways to enjoy an Arizona in-ground trampoline is to pair it with water to stay cool while jumping. The experts at The Jump Shack can direct you to the numerous Gilbert in-ground trampoline accessories available for water play, including a sound bounce speaker, a jet spray that showers water onto the trampoline, a mister, and more.
It is important to have a Gilbert in-ground trampoline net installed to be able to attach some of the water accessories, so visit with your local Jump Shack if you do not currently have a safety net.
Art Canvas
If you and your family are more on the creative side, consider picking up a jumbo bucket of sidewalk chalk and turning your Phoenix in-ground trampoline mat into a canvas. You could have an art competition, play Pictionary, draw a maze for matchbox cars to drive through, play hopscotch, and so much more. The sky is the limit when you get creative with chalk on your trampoline!
Springboard
Turn your Phoenix in-ground trampoline into a springboard to practice your basketball dunks, or to hurdle yourself into the backyard pool. All it takes is a little bit of careful planning to place the in-ground trampoline mat in a strategic corner of the pool, and voila! You will have a trampoline that doubles as a family-friendly diving board. Host competitions for the biggest splash with your friends and neighborhood kids, and keep cool during your hours of jumping in the sun.
Playground Equipment
Pair your in-ground trampoline with some awesome playground equipment to create the backyard of your kid's dreams! Add a swingset, a twirly slide, some rings, a tire swing, playhouses, sandbox, and so much more to enhance your trampoline area. Your backyard will be turned into an ultimate ninja course, and cause your kids' imaginations to soar!
In-ground trampolines are endlessly versatile, especially if you choose a Capital Play trampoline from The Jump Shack. Made with durability and safety in mind, these high-quality trampolines are offered a variety of sizes, shapes, and colors, designed to compliment any backyard. They are covered with extensive warranties and offered at affordable prices, so visit The Jump Shack today to pick out your new gateway to fun!
Published by:
The Jump Shack
1528 W San Pedro St #4
Gilbert, AZ 85233
Tel: (800) 414-2001
Email: info@aztrampoline.com
Website: aztrampoline.com[/fusion_text][/fusion_builder_column][/fusion_builder_row][/fusion_builder_container]