3 Foolproof Ways to Incorporate Your In-Ground Trampoline Into Your Landscape
Gilbert in-ground trampolines are rapidly gaining popularity, for many reasons. Besides providing hours of entertainment or exercise, they can be purchased in a variety of shapes and sizes, and easily incorporated into any backyard landscape. Continue reading to learn some new ways to install your new Phoenix in-ground trampoline with enclosure while providing a seamless transition to the rest of your yard.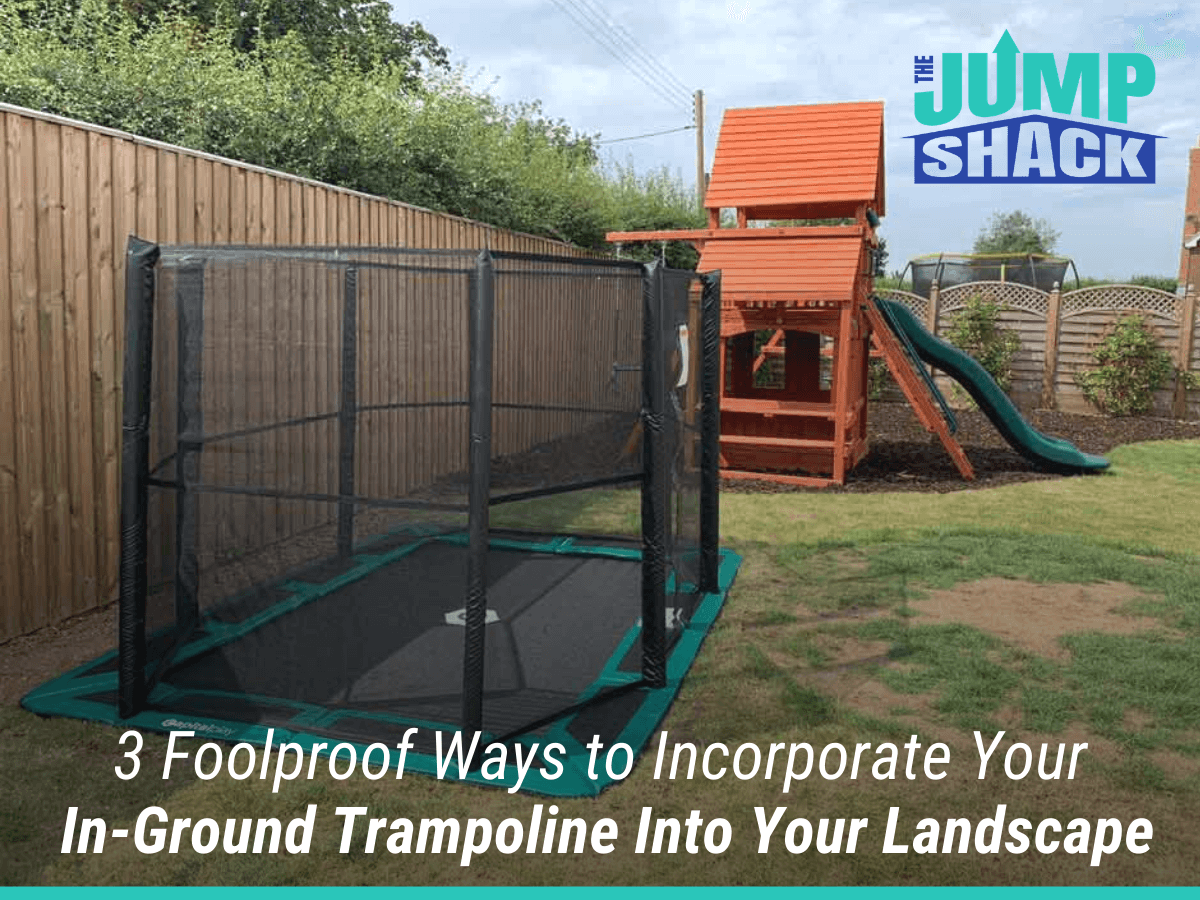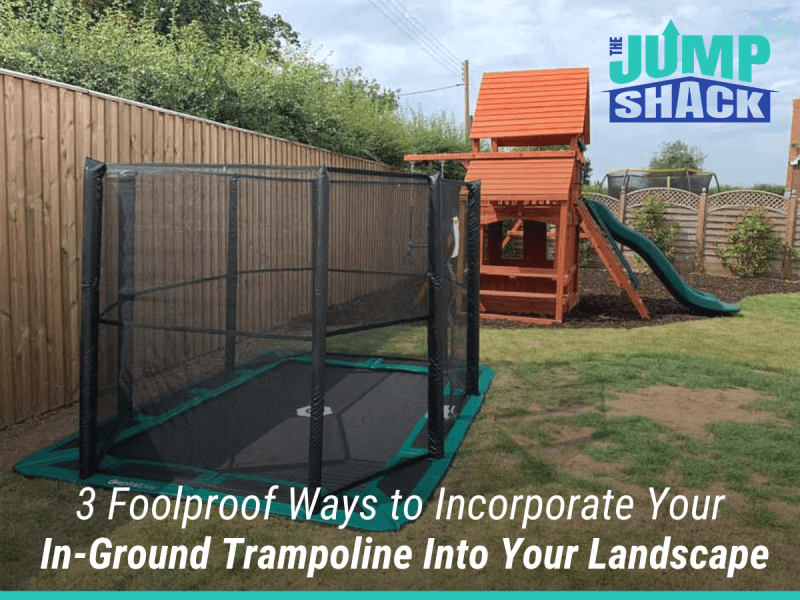 Level the Ground
Having a level playing field is essential to the success of both in-ground and above-ground trampolines. If it is not level, the trampoline could tip over, the legs will sit all wonky, and safety becomes a real concern. Decide where you want to place your trampoline, and ensure the area is level by digging the ground, scraping it, removing rocks, or building up one side more. The Arizona in-ground trampoline parts can easily become damaged or malfunction if the trampoline is used on an inclined or sloped area.
Materials and Surrounding Area
After browsing our stock of Capital Play Gilbert in-ground trampolines for sale, be sure to plan the area you will be installing your purchase. Experts recommend digging six feet out from the structure all the way around the perimeter of the trampoline, and then filling it with rubber mulch, bark mulch, wood chips, or even sand. Not only would this help absorb the impact from falls off the Phoenix in-ground trampoline mat, but it will provide a clean appearance that blends well with the rest of your landscape. After that, install some lawn edging to help keep the material in place and separate from your grass.
Be sure to trim any tree branches that may overhang the area. This will help prevent injury while bouncing, along with keeping the mat and Gilbert in-ground trampoline cover free of any limbs, sticks, leaves, pinecones, or other debris that could damage the trampoline or cause injury. If you have your heart set on planting trees nearby or installing it near trees, keep them at a safe distance and avoid any trees with fruits or nuts, as these attract bees and other wildlife to the area.
Another idea is to build an area around the Phoenix in-ground trampoline enclosure that signifies relaxation and recreation. Add a swingset, hot tub, swimming pool, or sandbox. Install a small storage area for your Arizona in-ground trampoline accessories. Create a simple, inviting pathway to the trampoline area that draws visitors in. Install lawn edging or pavers along the pathway to create a distinct border and keep all materials in their place. Stepping stones are also an attractive option, along with a bench for resting. Be creative and get excited about the landscaping possibilities!
Create Privacy
Plant private hedges, trees, or large bushes around your new recreation area. Not only will this provide privacy for the area, but it will also create a buffer for noise or wind. If you would rather keep the area open for the ability to supervise from afar, consider planting a few low-lying bushes that stay small, along with perennials or other brightly-colored flowers to add color and character to the space.
The Jump Shack offers an extensive selection of Capital Play in-ground trampolines in a variety of shapes and sizes. Along with accessories, nets, enclosures, and covers, we provide everything you could need for the ultimate in-ground trampoline experience. While our trampolines are easy to install and blend with the landscape, The Jump Shack has an experienced installation team ready to offer additional advice and labor to make your installation process a breeze. With five-star ratings across the board, high standards for our product, and excellent customer service, The Jump Shack is ready to help you choose and enjoy your first in-ground trampoline for your backyard!
Published by:
The Jump Shack
1528 W San Pedro St #4
Gilbert, AZ 85233
Tel: (800) 414-2001
Email: info@aztrampoline.com
Website: aztrampoline.com