Integrating An In-Ground Trampoline To Your Small Backyard
4 Outdoor Organization Tips For An In-Ground Trampoline In Gilbert
In-ground trampolines are great additions to just about any backyard. Kids love to spend hours jumping on trampolines, getting out their energy and having lots of fun. Even adults like to spend time on trampolines, relieving some of their stress, getting in some healthy exercise, and yes, having fun.
In-ground trampolines are superior to above-ground trampolines in many ways since they are safer, easy to install, and take up less space. However, you may feel like you still don't have enough room for a trampoline because you have a small backyard. Really, you just need to be creative and intentional with your choices. Here are a few tips for integrating an in-ground trampoline into your small backyard: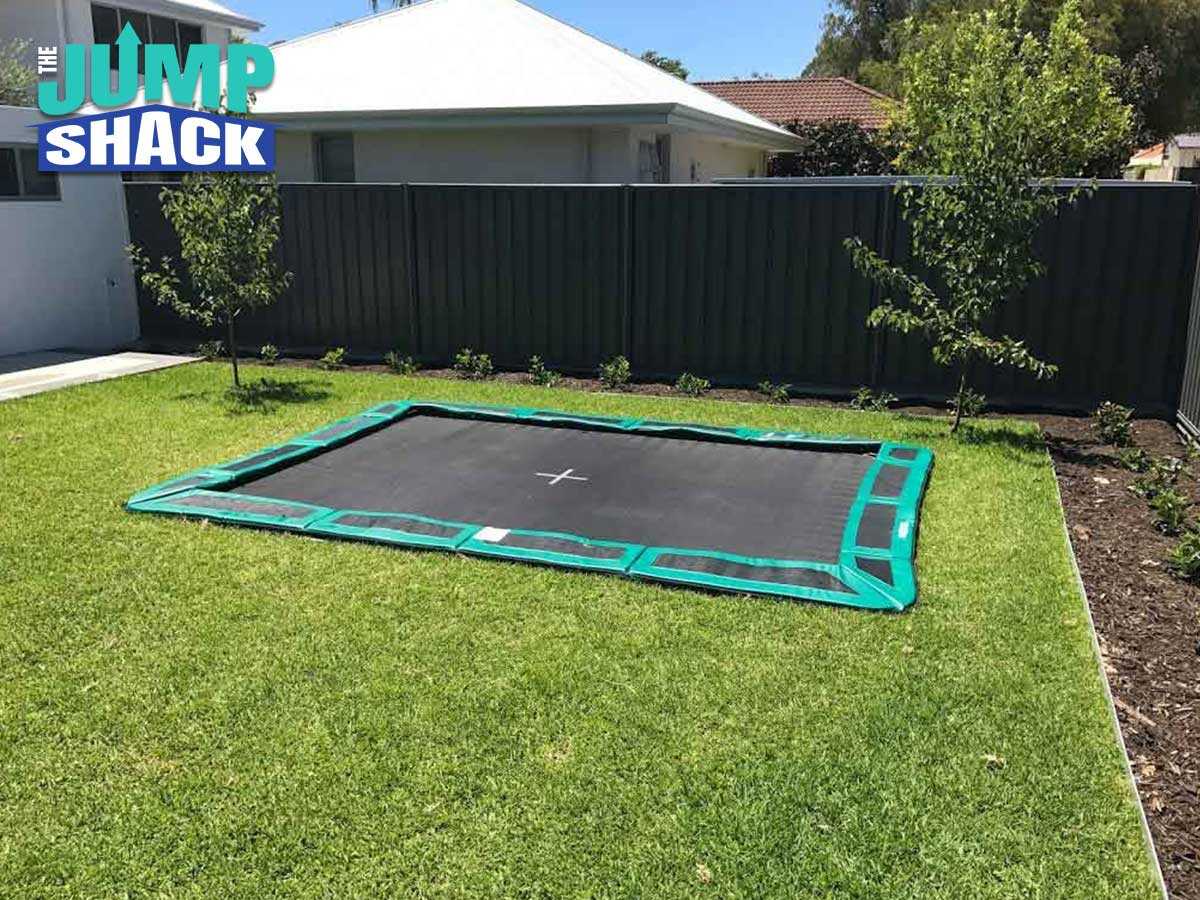 Identify What You Want For Your Dream Backyard
What do you want to get out of your backyard? You likely want to do more than just have a trampoline. Otherwise, you wouldn't be worried about how much space you have. You can focus your design and make sure you are maximizing the use of your space by deciding what your goals are for it.
For example, do you just want the space to look pretty? Or do you want to have room for entertaining? Do you want to have a private space for relaxing in quiet? Do you want to have room for the kids to run? Once you identify your goals for your yard, you can decide on your design.
Divide Your Yard To Make The Best Use Of It
You can divide your yard into nooks for different uses. In one space, you can create a recreational area or a play space for the kids, and that's where you can install your in-ground trampoline. Depending on how much space you have, you may also put other elements nearby, such as a tire swing or a seesaw.
You can create other nooks in different areas of the yard, such as a sitting area around a fire pit or a garden with some lovely flowers. Dividing the space can help you make the most of the area. Plus, it creates a visual separation that makes it aesthetically pleasing, as well as practical.
Enhance Your Backyard's Aesthetics By Combining Different Materials
Use a variety of materials to get the functionality you want while also creating a beautiful design. You can choose in-ground trampoline accessories in colors and styles that compliment your overall design. Other elements in your yard can include the fence, seating, walkways or paths, patios, or decks. The materials you choose for these can have a big impact on the overall look of your yard. Choose different materials that complement one another.
Use Landscape Designs & Garden Ideas
With the right design choices, you can make your backyard look bigger than it is. You can also make it look like everything that is there was put there for a reason. Work with a landscape architect to incorporate design elements to make your backyard look stunning.
You might incorporate elements like artificial turf, paver stones, patios, or fences to create a beautiful design for your yard. Consider how the use of lines, different colors, patterns, and textures can all contribute to the overall look of your backyard. Your in-ground trampoline won't just be another piece of equipment in your yard. It will become part of a carefully planned design.
Get The Best In-Ground Trampolines In Gilbert, AZ
Don't deny yourself the pleasures of having an in-ground trampoline at your home because you feel like your backyard is too small for it. You just need to approach your yard creatively to create the right design for everything that you want in it, including a great trampoline. Work with a landscape designer if you aren't sure of where to start and need ideas.
Then visit The Jump Shack to find the perfect in-ground trampoline for your home. We offer a wide selection of in-ground trampolines in various sizes and with various features. We have the perfect trampoline for every home, and we'll help you find the right model. We also sell in-ground trampoline accessories, including covers, nets, and more. We'll help you find everything you need to create a safe and fun space for your whole family. We can also help you find an installer. Contact us today or shop our online catalog to find the perfect trampoline or accessories for your current trampoline.
The Jump Shack
1528 W San Pedro St #4
Gilbert, AZ 85233
Tel: (800) 414-2001
Email: info@aztrampoline.com
Website: aztrampoline.com