Helpful Tips To Choose The Right In-Ground Trampoline For Any Arizona Home
How many times in the last few months have your children uttered the phrase, "we're bored"? Summer vacation from school has lost some of its appeal and extended pandemic shutdowns continue to change the way summer activities are normally done, leaving many families feeling like they aren't sure what to do with their time over the summer. If you're looking for a way to alleviate the boredom with something fun and exciting, think about an in-ground trampoline to take your backyard to the next level. If you're unfamiliar with Gilbert in-ground trampolines for sale, your first purchase may feel a bit tricky or overwhelming. There are so many options to choose from! Take a look at these tips to help you determine the right criteria for buying an in-ground trampoline for your family.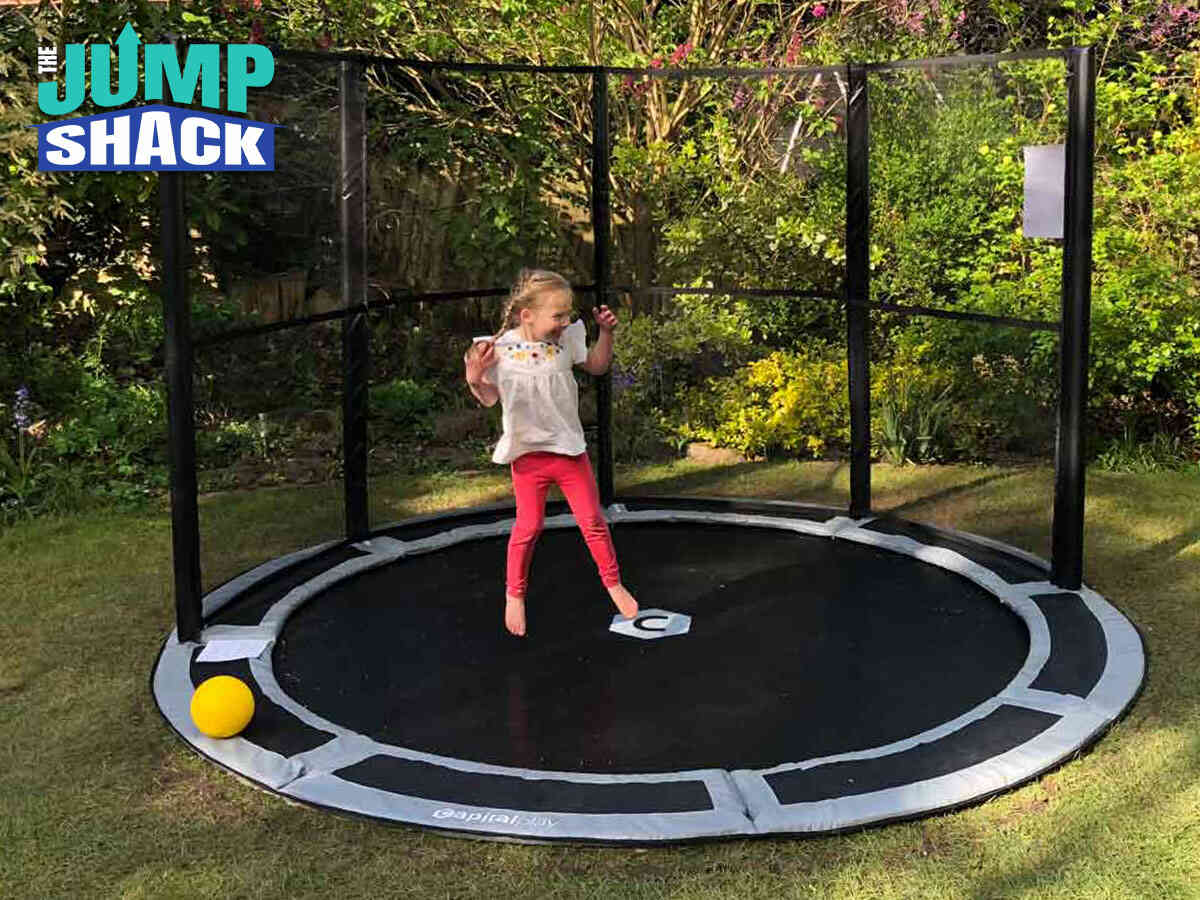 How To Buy A Trampoline For Your Family
Should you get in an in-ground model? Consider the many advantages of an in-ground trampoline. One of the most appealing elements of a Phoenix in-ground trampoline is the safety features. It's much easier for small children to get on and off an in-ground trampoline, compared to an above-ground model where they will need to climb up and down. An in-ground trampoline also eliminates the risk of being injured on exposed springs, since they are carefully covered. The risk of height-related injuries is also greatly reduced.
In-ground trampolines also offer a much more pleasing aesthetic for your yard. Above-ground models are not attractive no matter where they are placed, but in-ground models can be easily adapted to blend in.
Should You Get An Above-Ground Model?
While there are many advantages to an in-ground trampoline, some people just prefer an above ground model for a variety of reasons. Take time to consider the options and which type of trampoline may be a better choice for your family!
Where Will You Put It?
Think about where your in-ground trampoline could be placed in your yard. If you're not sure, schedule a consultation with a Nevada in-ground trampoline retailer to talk through your options. Maybe there's a placement idea you hadn't even thought of.
How Much Weight Will It Need To Accommodate?
As you consider which model of trampoline to purchase, think about who will be jumping, what safety rules your family will follow, and how much overall weight the trampoline will need to accommodate. This will help you choose the perfect model so your new trampoline will be the most fun for your family.
What Accessories & Safety Equipment Should You Buy?
There are several Texas in-ground trampoline accessories options available for your in-ground trampoline which will make your jumping more enjoyable as well as promote easier maintenance. An enclosure can be a helpful safety feature that will also keep pets out of the jumping area and keep the trampoline closed off when you don't want your children jumping on it. A cover will protect the trampoline from the elements and keep your mat in top shape for the best jumping.
What Shape Should You Get?
Your in-ground trampoline retailer will have a variety of shapes available to choose from. These offer the advantage of differing amounts of square footage, accommodating more or fewer jumpers at one time, and fitting well into your backyard landscaping. Ask your retailer for their suggestion on which trampoline shape will best suit your situation.
Do You Live In An Area Prone To High Winds?
If yes, you should strongly consider an in-ground model that won't be blown away. If you opt for an above-ground model, make sure to consider how you will secure it so that it doesn't become a projectile that will damage your home and vehicles, or your neighbor's belongings. An above-ground model may also need to be protected from theft.
Consider What Safety Measures You'll Require
Trampolines are not as dangerous as many people believe them to be. Injuries are almost always the result of incorrect use, such as jumping too high or too many people jumping at one time. Safety nets and other accessories can also be helpful to prevent injuries and keep jumpers safe.
With attention to safety and detail, and consideration for these criteria, your trampoline will quickly become your favorite backyard space! It's great for your health and happiness and you can be sure your kids will love it too.
Quality In-Ground Trampolines In Gilbert, AZ
If you have questions about trampolines and want to choose a top-quality model, check out The Jump Shack. Our expert consultants are ready to guide you through the options and help you choose the right option for your family. Get ready for fun when you take a look at the in-ground trampolines at The Jump Shack!
The Jump Shack
1528 W San Pedro St #4
Gilbert, AZ 85233
Tel: (800) 414-2001
Email: info@aztrampoline.com
Website: aztrampoline.com