Set Up Of An In-Ground Trampoline On a Slope
With spring coming just around the corner, it's a great time to think about adding an in ground trampoline to your backyard. In ground trampolines provide the perfect combination of endless fun, great exercise, and quality family time, all in one affordable and long lasting package!
Kids love jumping on trampolines, and adults love Phoenix in-ground trampolines for their safety features and pleasing aesthetic that blends well into almost any landscaping style. But as you consider this fun addition to your home, you might be wondering if your yard has the right features to make it possible. Maybe you don't have a lot of space, or your yard doesn't have a lot of landscaping. That's okay! Our team of experienced trampoline installers are ready to help you design the perfect area for your Arizona in-ground trampoline enclosure.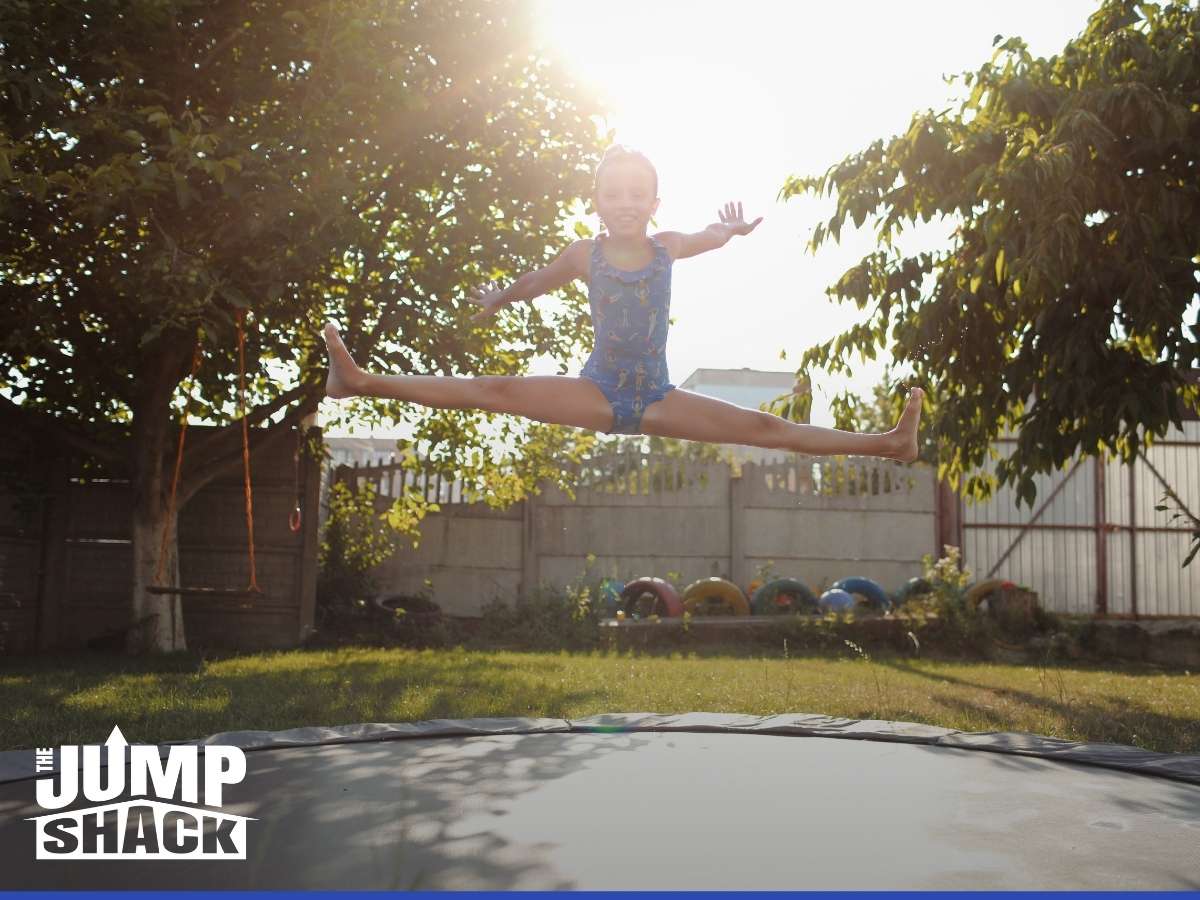 What Type Of Slope Does Your Yard Have?
The main consideration when preparing to install an in ground trampoline into a slope is how steep the incline actually is. It's usually helpful to think of a slope as a steep slope or a small slope. Then your plan of installation can be adjusted to fit accordingly for a seamless Arizona in ground trampoline that is ready for action!
Key Considerations For a Yard With a Small Slope
In this situation, which is actually the case in almost all in ground trampoline installations since almost no yards are perfectly flat, all your installation team will need to do is dig a little further into the high side. They'll allow the trampoline frame to stick out slightly above the ground on the lower end of the incline. If the slope in the yard is very minimal, you will also have the option of allowing your in ground trampoline to follow the slope a bit. This works because it's not essential for your in ground trampoline to be completely level. An incline of a couple of degrees is completely fine and won't even be noticed by the enthusiastic jumpers when they are enjoying the final product. 
An additional solution is to build up the soil, sand, or turf on the lower side so that the frame does not stick out of the ground. The good news is that there is always plenty of spare soil available for this leveling job after the hole is dug! This option is appealing to many customers but certainly not necessary. It all comes down to your personal preference and what works best within your backyard. You'll want to talk with your Gilbert in ground trampoline installation team to figure out the best plan for your backyard.
Key Consideration For a Yard With a More Steep Slope
This situation will require a little more planning and preparation work, but it's certainly not impossible for an experienced in-ground trampoline installation team. Ultimately, the grade of the area will need to be adjusted so that the trampoline can be installed flat, or close to flat. Again in this case, as in a yard with a small slope, a 1 or 2 degree incline is not a problem and not noticeable visually or while jumping. 
To make a steep slope work, your installation team will need to grade down the higher side of the steep slope in order to create a flat area that is a few feet wider than the size of the entire Arizona in ground trampoline mat. This means the grading work will be more extensive than installation on a small slope, but will result in a more attractive installation and also make the in ground trampoline easier to use, because the in ground trampoline will not immediately be surrounded by a steep slope. The final graded area will look a bit like a crescent shape surrounding your smooth new ground trampoline mat. Once the extra soil has been cleared away, your in ground trampoline will be ready to enjoy!
Make the most of springtime and keep your kids busy during school break with an in ground trampoline. Your family will thank you for hours of endless entertainment and fresh air!
Quality In Ground Trampolines For Sale in Arizona
If you're considering an in ground trampoline for your home, check out The Jump Shack. We proudly offer a full line of the top rated in ground trampolines made of only the highest quality materials and complete with a generous warranty package. With a variety of sizes and styles to choose from, we offer something for every yard and budget! Get started today with your in ground trampoline by visiting our showroom or viewing our website. 
The Jump Shack
1528 W San Pedro St #4
Gilbert, AZ 85233
Tel: (800) 414-2001
Email: info@aztrampoline.com
Website: aztrampoline.com