Shop Utah In Ground Trampolines Online
The Jump Shack offers a vast selection of in-ground trampolines and accessories from Capital Play. Each piece is manufactured using high-quality materials with the durability for hours of endless fun. Each trampoline setup comes with a clear set of instructions for installation, or the option for our professional team from The Jump Shack to handle it instead. With exceptional warranties and five-star ratings across the board, our Capital Play in-ground trampolines with net and accessories at The Jump Shack are the perfect addition to any backyard.
Have Questions? Let Us Call You
Utah's Best In Ground Trampoline Store

FRAME
WARRANTY

REBOUND THERAPY
APPROVED

PROUDLY SERVING
AMERICAN FAMILIES
Shop Above-Ground Trampolines For Sale
Utah's Leading
Trampoline Supplier
As Utah's top trampoline supplier, our products are top of the line. Our equipment will last years, even in the harshest weather conditions. We carry a variety of trampolines to suit every skill level. Our trampoline experts offer free assessments, give us a call at (800) 414-2001.

Buy A Capital Play In-Ground Trampoline In Utah
When you have decided that an in-ground trampoline from Capital Play is the best choice for your yard, visit The Jump Shack to browse our wide selection of mats and accessories. Our in-ground trampolines have safety features available for all ages, carry extensive warranties, and are surprisingly easy to install, even for the DIY-challenged. Come visit The Jump Shack today to see which in-ground trampolines we have available for you!
Browse Easy-Install In Ground Trampoline Kits
One of the most favorite features of our Capital Play trampolines is their simplicity to install. Even the most DIY-challenged person can figure it out with the help of our clear, step-by-step instructions. Follow each step for successful installation, and let the hours of fun begin! Or, if you simply do not have the time or know-how to do it yourself, ask The Jump Shack about our trusted in-ground trampoline installation services for a smooth, seamless installation of your new in-ground trampoline into your backyard.
Flush to Ground
Safest on the Market
Great Range of Shapes and Sizes
Full, Half and Quarter Net Options
Blends in Beautifully to your Backyard
Reviews & Ratings
Families love our Capital Play in-ground trampolines because of their outstanding bounce, durability, and number of options regarding size, shape, and color. Whatever trampoline you choose, rest assured that it is crafted solely with durability and safety in mind, and is manufactured with only the highest quality materials to ensure long-lasting fun for all ages.
My kids have been begging for a trampoline for the past year now, and I finally caved after finding this company. I was always so worried about safety, even with the net. But in-ground trampolines are a great solution! We have an additional safety net as well, but I'd feel at ease even without it! Not only is it safeer than a traditional trampoline, but it also looks way better. Highly recommend!
Henry P.

The Jump Shack is awesome! They have such a great selection of in-ground trampolines. They're fun and safe for all my kids. My youngest (5) has a blast on this thing just as much as my oldest (12) does! Great, attractive option for the backyard, keeps my kids from taking a major fall, and has awesome accessories to provide additional safety and protection. They helped us install it as well, and figured out the perfect size/shape for our backyard. Great find for us!
Jenn A.

My kids are a little older, but they still have a lot of fun on our in-ground trampoline. We used to have a normal above ground one, but they would always fall off of it or get stuck in the springs. This one is much safer for them, and my wallet. The jump Shack helped us install it and worked out a draining system as well since our backyard tends to flood whenever we get an excessive amount of rain. Customer service is top notch, as well as the product.
Pedro P.

Compare Utah In-Ground Trampolines For Sale
Not only are Capital Play trampolines at The Jump Shack impressively easy to install and affordable for any budget, but their strength and durability is unmatched by any other brand. Safety for all ages is our number one priority, so we created a safe environment to facilitate hours of endless, safe fun.
Variety of Shapes & Sizes
Utah's Best In Ground Trampoline Store
A popular feature with our Capital Play in-ground trampolines at The Jump Shack is having the choice of shape, size, and color. Whether you prefer square, round, or rectangular-shaped, these in-ground trampolines are built to blend seamlessly with any backyard landscape while promoting endless hours of safe entertainment. We have them available in a variety of colors to ensure the perfect blend with your yard, and proudly offer professional installation and extensive warranties for every in-ground trampoline we sell.

Utah's Five Star Big In Ground Trampoline Store
With five-star ratings for exceptional quality and durability, Capital Play in-ground trampolines are ideal for all ages.

Average Price For A Square Inground Trampoline
Our square in-ground trampolines are built with superior quality and durability, and always offered at reasonable prices.

Order Your Rectangular Large Sunken Trampoline
For rectangular in-ground trampolines that sit flush to the ground, visit your local Jump Shack location to browse our selection.

Circle-Shaped Below Ground Trampoline In Utah
Our circular in-ground Capital Play trampolines at The Jump Shack are one of the most popular choices.

Utah Residential Oversized Buried Trampolines
The Jump Shack sells affordable, oversized trampolines that are installed flush to the ground and blend seamlessly with any landscape.

Search Circular Underground Trampolines In Utah
Visit The Jump Shack to view our large selection of circular, square, and rectangular in-ground trampolines with accessories.

Utah Company Selling Big In Ground Trampolines
When you are ready to purchase a durable in-ground trampoline, The Jump Shack is an excellent place to go!

Read Reviews for Utah Underground Trampolines
Visit our reviews page to read about the quality of our trampolines and why The Jump Shack is highly rated.

Easy Install 14ft In-Ground Trampoline In Utah
Utilize our clear step-by-step instruction manual, or hire our professional installation team to setup your new in-ground trampoline.
Why Choose Utah's Preferred Family Trampolines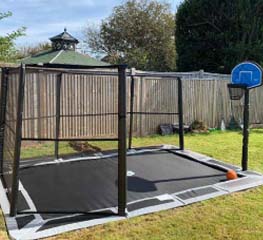 Enhance Your Backyard's In-Ground Trampoline With High-Quality Accesories
---
Elevate your bouncing experience with our premium accessories. We are passionate about bringing excitement, safety, and endless fun to your backyard.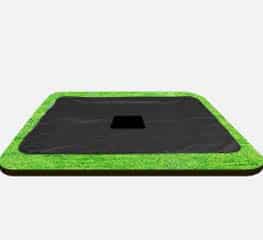 Protect Your In-Ground Trampoline With A Perfect-Fit Cover
---
Keep your in-ground trampoline in top condition with our custom-fit covers, shielding it from weather elements and debris.
Avoid Falls With An Inground Trampoline Safety Net
---
Ensure a worry-free jumping experience with our safety nets designed to prevent accidental falls and provide added security.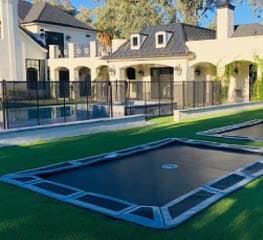 Upgrade Your In Ground Trampoline With Spare Parts
---
Extend the lifespan of your in-ground trampoline with our selection of high-quality spare parts for easy repairs and maintenance.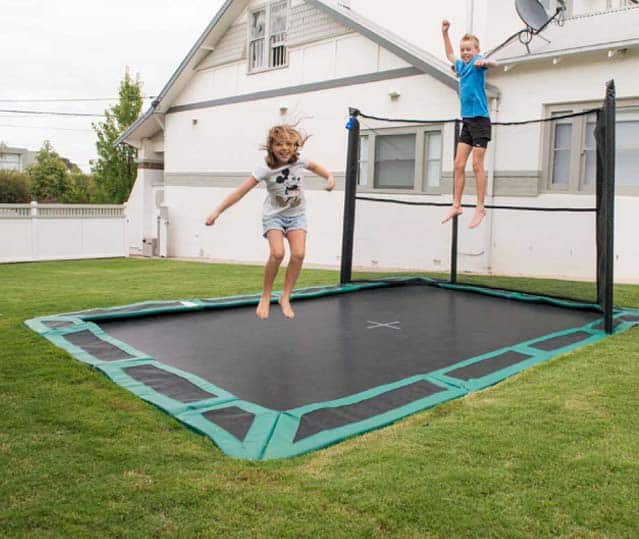 Purchase Your

In Ground Trampoline Today In Utah

If you know that a Capital Play in-ground trampoline is the right choice for your family, visit The Jump Shack to browse our selection and choose the perfect addition to your backyard. Our trampolines are available in a wide array of sizes and shapes, and come with the option for a full/half/quarter net, enclosure, cover, and other accessories for hours of guaranteed fun. Crafted with quality and covered by exceptional warranties, you cannot go wrong with The Jump Shack!